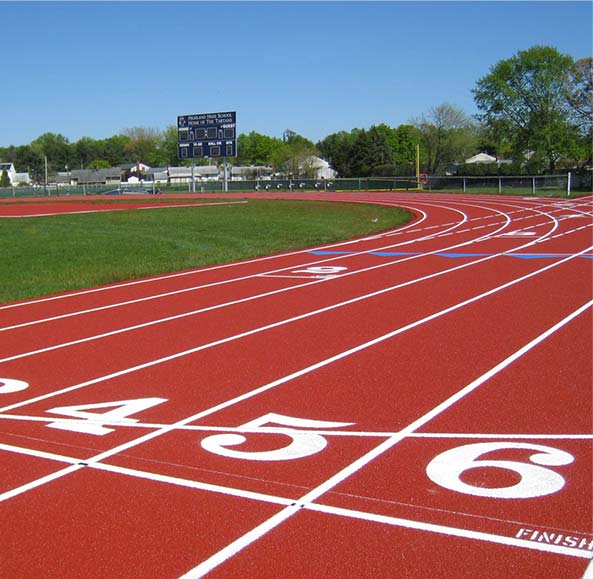 The Only Vertically Integrated, Polyurethane Surface Track Builder
American Athletic provides a complete, start-to-finish sports building solution!
Unlike other sports facility builders, we are the ONLY ASBA certified track building company that's vertically integrated. That means we self perform and control ALL FOUR MAJOR COMPONENTS OF TRACK CONSTRUCTION, ensuring every track we build gets completed on time, on budget and with the highest standards of quality, performance, durability and safety. Plus, we have the industry's best and longest warranty for your track, field, and court projects!
Learn how we can offer the industry's finest warranties and how it has resulted in 12 National Awards!
Are You ...
1
Is your track substandard and ready for a replacement?
2
Are you ready for a synthetic turf field facility?
3
Do you need a new outdoor court complex?
4
Could you use help with outdoor facility planning or maintenance?
American Athletic provides a complete sports building solution!
Optimal performance, longevity, durability, and safety all build maximum value for our clients and communities.
Become an Expert - Like Us!
Learn more about building the perfect track & field.