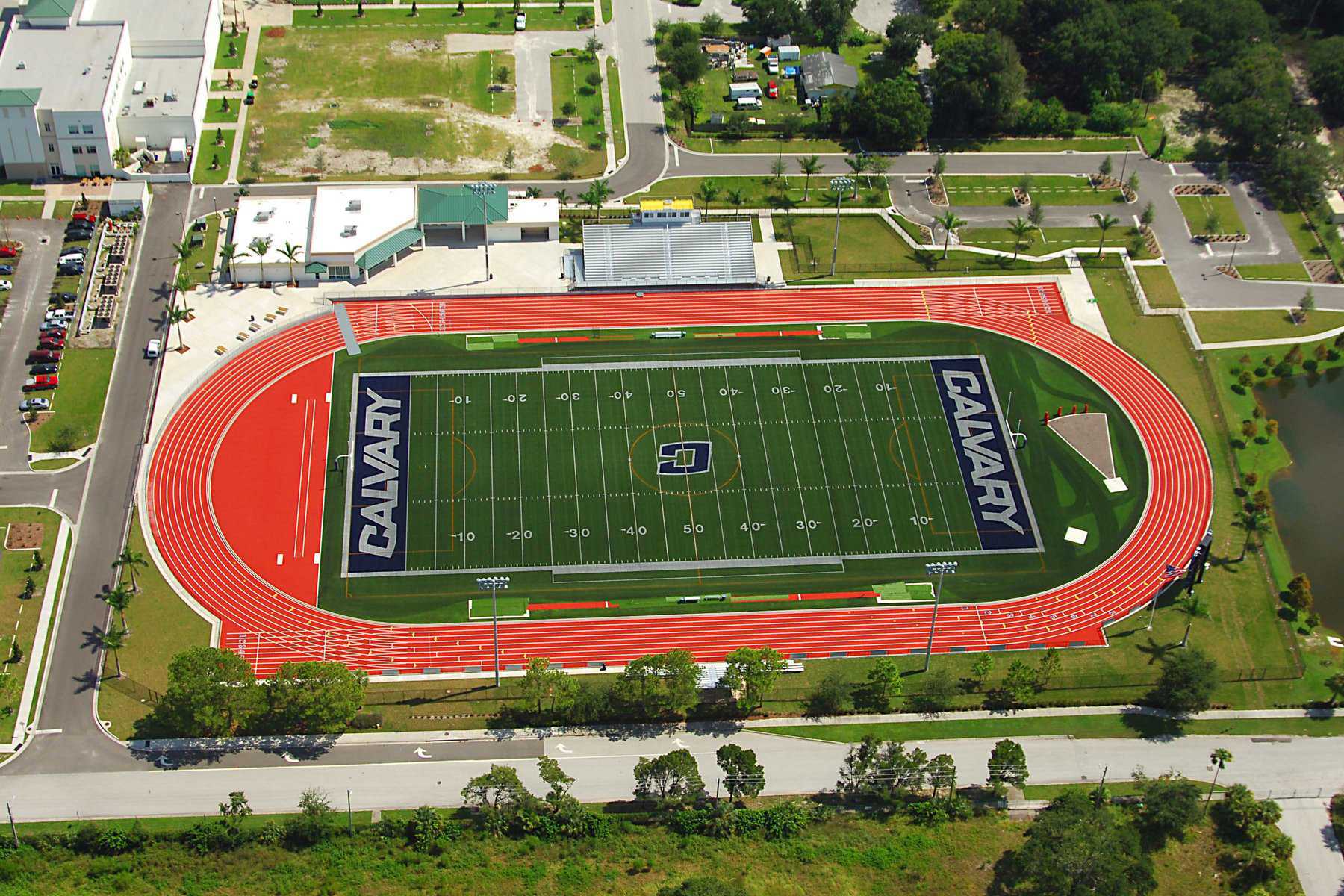 We are often asked the question: "What is the best type of running track surface for our facility, school or program?" When considering this decision, there are numerous factors to keep in mind such as your budget, your athlete's preference and your needs. Begin by asking yourself these questions:
What are my facility's needs?
What is the general philosophy of my facility's institution?
What sports program level does my school aspire to?
What level of competition do we hope to host?
Will my running track be used for competition only? Or for recreation use?
Who will be using my running track?
Schools noted for long distance programs may want a softer track surface which is easier on the legs and feet, and schools that are noted for sprint events may want a firmer, faster track. Some may want a combination of both. Different levels of usage and volume of use require different considerations.
Middle School Level
Middle school tracks quite often are used for recreational or gym may class and not need a synthetic surface on the asphalt sub‐structure. Maybe a particular middle school aspires to be a training ground for the local high school and desires a more typical high school synthetic, running‐ track surface. Our opinion is that when budget allows, the best running track surface is a sealed system because it provides a combination of higher performance and longevity.
High School Level
High school running tracks in a less populated area, with little need for a competition track and a small budget, may be fine with one of the more modest latex or polyurethane bound systems. While a school in a highly populated area with a higher budget and desire to host large meets, may prefer a high‐end, competition‐ level running track and surface. In our experience, and in the regions we work, the typical track has gone from the latex bound surface systems or lower level polyurethane systems, to the more sophisticated systems, adding higher performance and durability values. Sealed systems such as the sealed base mat structural spray equivalent to the
Beynon Sports
BSS-200
, and the base mat sandwich system equivalent to the
Beynon Sports
BSS-300
, have become very popular in recent years. For information on the Beynon line of sports surfaces go to
www.Beynonsports.com.
The BSS-200 is less expensive and firmer in feel and texture, while the BSS 300 has a softer feel surface and is a little easier on the legs for training. Both are highly durable, long life‐cycle systems.
Collegiate Level
At the college and university level, it is rare to find any system that is not at least a sealed system, but remember, there is not one surface that is best for everyone. Some programs are geared towards distance runners, such as Lehigh University, and may desire a softer track for training, as they are running many more miles. Schools that emphasize the sprint events may prefer a tighter, firmer, faster surface while still finding a balance that is reasonably easy to train on. In the end, there are many variations of track surfaces. Your needs, your athlete's preferences and your budget will dictate which surface you choose. When budget allows, the sealed systems such as the BSS-200, BSS-300 or BSS 1000 will offer the best performance, longevity and value. CAUTION: vented systems or non‐sealed systems are highly challenged in high UV, high heat and high humidity states such as Florida,o please keep that in mind when selecting your surface.
Q: What is your biggest challenge when it comes to choosing the right synthetic track surface for your sports facility? Share your comments here.