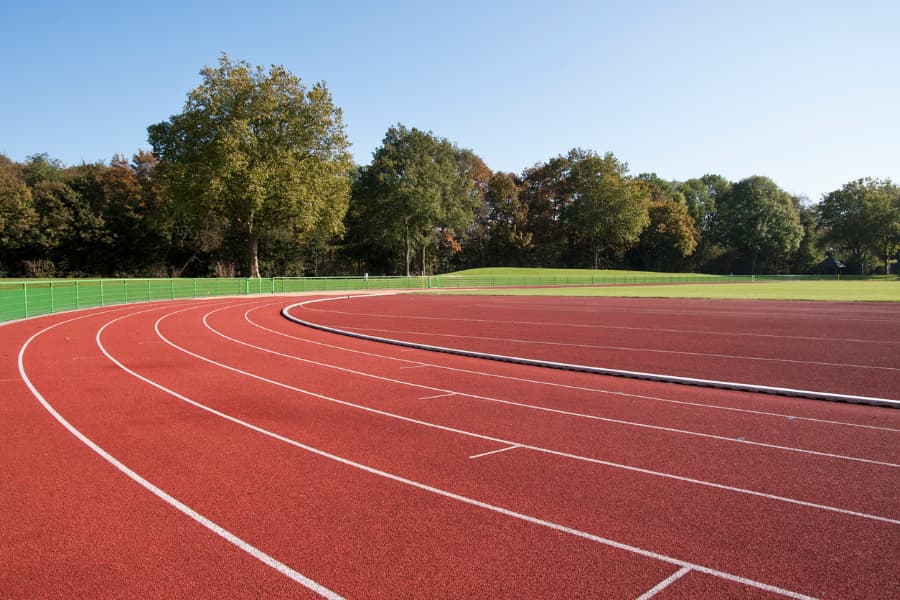 There once was a time when your sports facility was shiny and new. However, after years of use, your once modern facility may require an upgrade. While sports field construction often seems like a daunting endeavor, upgrading your space not only helps keep it up to date and looking good, but it can also help prevent sports injuries and other issues. The team at American Athletic Track and Turf has been in business since 1983, helping those in the Northeast and Southeast solve their sports field issues. Whether you're looking to update your running track, artificial turf field, or tennis court surface, here are some things to consider.
When Is It Time for an Upgrade?
While all indoor and outdoor sports facilities eventually need an upgrade, several factors can help determine when updates are needed and how extensive they will be. Consider the following key indicators:
Facility age
How often the facility is used
Types of events it is used for
Older or often used facilities are prime candidates for upgrades. You'll also want to consider the type of surface, the construction type (concrete, asphalt, etc.), and its general condition. A simple walkthrough of the facility can tell you a lot.
For indoor surfaces, you should thoroughly inspect the flooring for warped boards, bubbling, voids or delamination, and splintered wood among other potential damages. It's also important to consider the lighting and plumbing, as these play a major part in ensuring athlete safety.
Outdoor areas have their own challenges with the environment consistently taking its toll. For fields and tracks, check for large rocks, holes, or low spots that may be dangerous. Standing water is a simple sign that an update may be needed. Lastly, inspect any benches, fences, or other structures tied to the facility that may need to be replaced, as these can become a safety hazard for visitors.
As surfaces take on wear and damage, they'll not only look less appealing but can create a dangerous environment. Worn surfaces make it harder for athletes to compete at their best and can cause poor play, strain, or even result in injury.
How Can Athletic Upgrades Make a Difference?
The first, and most obvious, change you'll notice from upgrading your facility is the look. An old and worn field or gym may still be functional, but it doesn't offer the same feeling as an updated one. Not only will athletes love playing at your facility, but spectators will find it much more appealing, as well. Older facilities tend to be less comfortable and make it less likely for fans to come out for events. The more fans you have, the more excitement each event will bring, which helps give the home team an edge. Other benefits include:
Greater Preference
Upgraded sports facilities are also good for drawing in new events, which brings in additional revenue. If you have an outdated playing space, you'll likely be looked over for hosting tournaments, ceremonies, and other milestones.
Safety Requirements and Standards
Aside from not wanting athletes to get injured, an unsafe facility could result in a lawsuit. It's important that you trust your construction partners to know and obey important safety regulations and follow the latest building standards. That's why American Athletic Track and Turf has an American Sports Builders Association (ASBA) Certified Field Builder (CFB) and Certified Track Builder (CTB) on staff. Having an updated athletic space will leave you confident that each event can go as planned.
Available Space
Lastly, even somewhat modernized facilities may need an upgrade if overcrowding becomes an issue. Popular facilities often need to expand to fit the needs of their communities. If you notice your field, track, or turf schedule is often overbooked, it's time to make a change.
Choose American Athletic Track and Turf for All Your Sports Field Construction Needs
Whether you need an upgraded facility or want to start from scratch, American Athletic Track and Turf is here to help. We work with business directors and athletic directors in New Jersey, Connecticut, Delaware, Southern Massachusetts, Eastern Pennsylvania, Florida, New Hampshire, Rhode Island, Vermont, and Maine and have been in business for generations.
Not only do we have high-quality products, expert knowledge, and an affiliation with Associated Builders and Contractors, Inc. (ABC), but our SmartBuy co-op purchasing program allows you to skip the bidding process and keep control over the final product, saving you time, money, and stress. Our award-winning team will personally take care of your project with little to no subcontracting, and we even offer repairs and maintenance, as well as warranties, to ensure your facility performs well over time. Contact us today with questions or to request a quote.