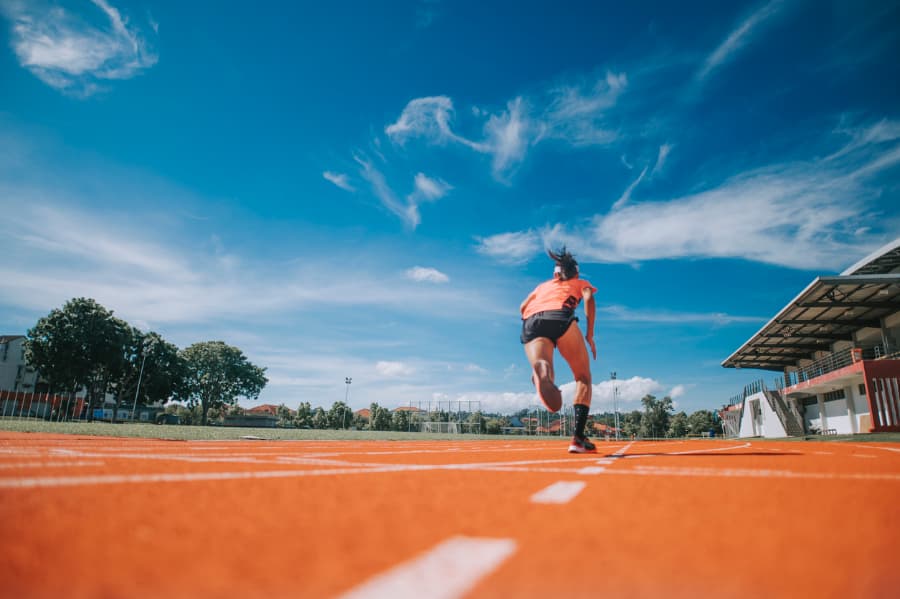 Having a new running track installed or replacing an outdated track is an exciting time for schools, universities, and other athletic facilities. Before the upgrading process begins, it's important for athletic and business directors to carefully consider all their options. To get the most out of your new running surface, you should consider an all-weather running track.
American Athletic Track and Turf is the East Coast's premier running track and artificial turf builder. We are an award-winning certified track builder with more than 25 years of experience. We're also a proud partner of Beynon. Here, we explain what goes into the design of an all-weather running track and the advantages of having one.
A Great Running Track Begins With Design
Outdoor running tracks are a great addition to schools or athletic facilities. Running tracks provide competitors and running hobbyists with a consistent and safe surface to test their abilities. Because outdoor running tracks are constantly exposed to the elements, they must be able to successfully withstand adverse weather conditions. This is accomplished through a carefully thought-out and executed design plan.
Developing and properly installing all-weather running track material requires expert knowledge and expertise. It's a blend of art and science to ensure the track not only looks great but will continue to perform while being exposed to outdoor elements.
Key Aspects of an All-Weather Running Track
One of the most important components of the design of a running track is drainage installation. A common problem for running tracks with poor drainage is insufficient flow rates. That means water will remain on the track's surface longer, creating slick and unsafe running conditions, which can lead to serious injuries for runners. All-weather running tracks must have adequate drainage systems to ensure they can be used even in the wettest conditions.
Another important component of an all-weather running track is the surface. The surface of the track determines how well athletes perform in both ideal and inclement weather conditions. Tracks outfitted with surfaces that cannot handle poor weather conditions can drastically affect the performance and safety of the track.
At American Athletic, we take drainage installation and track surface into consideration when designing and installing an all-weather running track. We use polyurethane or latex synthetic track surfaces certified by the World Athletics/International Association of Athletics Federations (IAAF) in all our work. We consider other important components as well, such as stone-and-earth base construction and laser-controlled asphalt paving.
The Advantages of an All-Weather Running Track
Athletic directors and business directors in charge of athletic facilities want to get the most out of their investment in a new all-weather running track. Fortunately, all-weather running tracks offer several great benefits, including:
Safety: All-weather running tracks maintain the safety of runners even during hazardous weather.
Performance: Thanks to its ability to withstand various weather conditions, an all-weather running track enables runners to achieve the level of performance they would on a standard track.
Durability: With several design components intended to handle inclement weather, all-weather running tracks can be used for extended periods when properly maintained.
All-Weather Running Track Installation at American Athletic Track and Turf
Don't let less-than-ideal weather conditions stop your athletes from competing. Instead, consider an all-weather running track installed by the certified builders at American Athletic Track and Turf. With locations in Southampton Township, New Jersey, and Haines City, Florida, we provide beautiful and functional products and services to athletic and business directors in the following areas: eastern Pennsylvania, southern Massachusetts, Delaware, Connecticut, New Hampshire, Rhode Island, Vermont, Florida, New Jersey, and Maine.
We are pleased to offer clients enhanced warranties and professional repair and maintenance services for added peace of mind. In addition, our SmartBuy Co-op Purchasing Program allows customers to conveniently skip the conventional bidding process and receive the upgraded facilities they need while saving time and money.
For more information regarding our award-winning services, the reasons you should consider installing an all-weather running track, or to request a quote, contact us today.