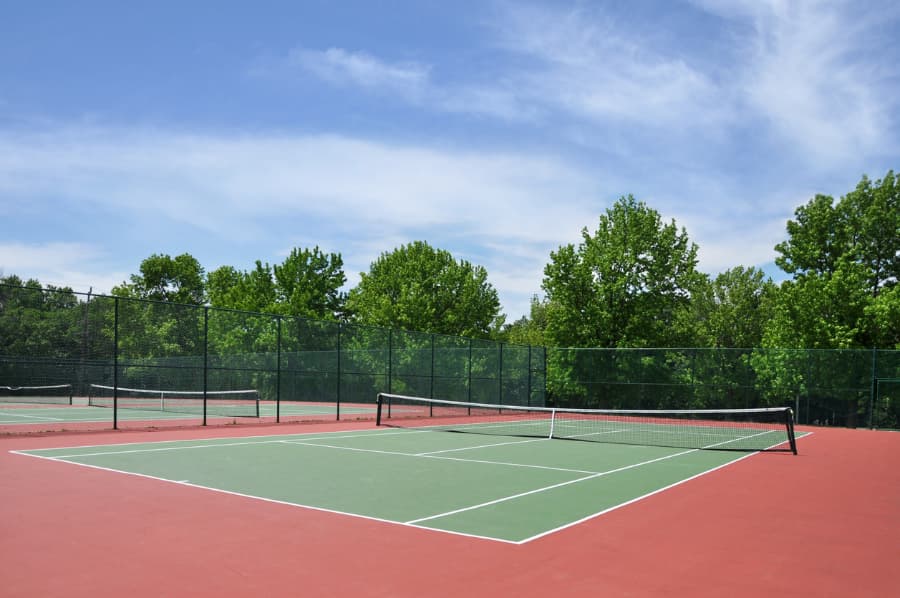 Having a tennis court in your sports facility is always a good choice. They provide a fun and engaging activity for athletes young and old and are great for competitive play, practice, or everyday exercise. However, like most athletic areas, your tennis court surface won't last forever. Whether you're considering repairing your current surface or adding a new court to your space, there's a lot to think about. Let the experts at American Athletic Track and Turf help you understand what to expect from your tennis court surface, including how long it will likely hold up.
Key Factors In Tennis Court Longevity
While there is no exact length of time that a tennis court is guaranteed to last, most outdoor hard courts can last decades if properly maintained. However, this estimate is subject to a number of different factors, including the following:
Climate/environment: As you would expect, a tennis court in Florida is subject to different natural elements than one in the Northeast. Expert builders, like our American Sports Builders Association (ASBA) certified builders, specialize in accounting for whatever Mother Nature will throw at your court. From ice, snow, and freezing temperatures to consistent heat and potential flooding, every area presents unique challenges.
Usage frequency: If your court is going to be used all season every season, it's sure to wear and break down noticeably quicker than one that's used sparingly. If it is being used by seniors or children, it will likely last a bit longer than if your clientele is mainly competitive athletes in their prime.
Surface type and construction: Several different materials are generally used to create a tennis court. The team at American Athletic Track and Turf uses a combination of asphalt pavement and water-based and sand-filled acrylic latex to construct beautiful and long-lasting athletic surfaces. With proper soil analysis and drainage considered, our award-winning team makes sure each project is built to last.
How We Help Our Courts Stand Up Over Time
Aside from expert installation, your tennis court will require some maintenance if you want it to last season after season. Fortunately, when you work with American Athletic Track and Turf, you're getting a partner that is prepared to make repairs whenever they are needed. If you notice low spots where rainwater accumulates, spot filling can help. If cracks develop throughout the surface, a simple crack repair can help keep it looking and playing like new.
Courts that see a lot of use may have baselines that fade quicker than other areas, as they see the most foot traffic. Restriping is an easy way to give your court the pop it needs to stand out. If players notice the court plays too fast or the entire court is showing signs of wear, resurfacing will give it many more years of life.
Choose American Athletic Track and Turf for Your Tennis Court Needs
If you're interested in adding a tennis court to your sports facility or need maintenance or repairs for your existing one, American Athletic Track and Turf is the right choice. We have been helping athletic directors and business directors create sporting areas they love throughout the Northeast and Southeast since 1983. Our family-owned and operated company has won numerous awards for our work, including 13 national ASBA awards for sports construction excellence.
Besides our expertise, professionalism, and personal approach to each client and project, our SmartBuy co-op purchasing program offers additional benefits. This helpful program allows purchasers to skip the bidding process, which is great if you are closely watching your time and budget. Whether you are a facility director or are looking to expand sports facilities at an educational institution, American Athletic Track and Turf provides quality services you can count on. Contact us today with any questions or to request a quote for tennis court surface work.