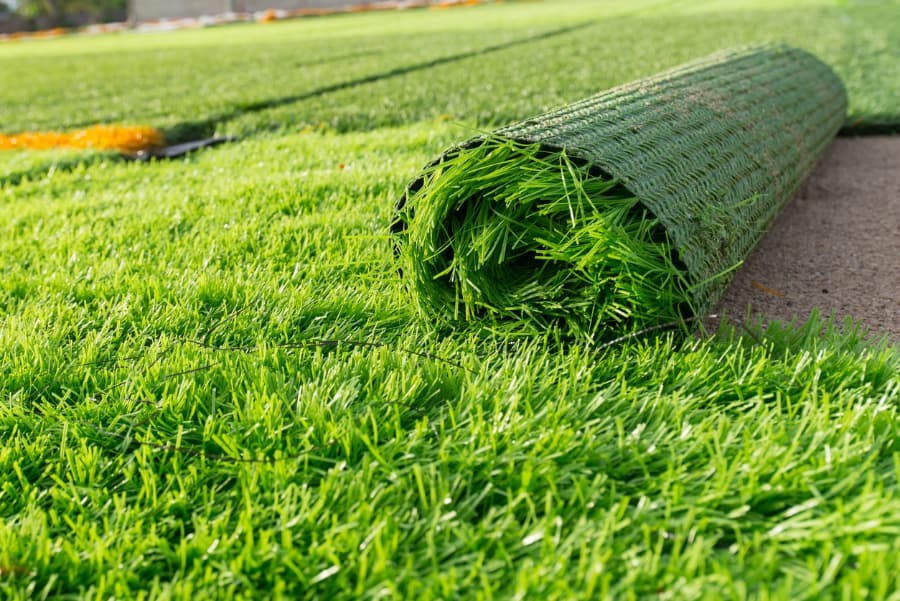 Running an athletic facility allows those in your community to experience all the joys of sports and competitions. From introducing youngsters to the games they'll grow to love to hosting events that bring in crowds from miles away, your facility's athletic fields need to remain in tip-top shape to ensure that athletes of all ages can thrive. This is why it's so important to keep an eye on your artificial turf surfaces.
The team at American Athletic Track and Turf has been helping those in the Northeast and Southeast areas of the country maintain beautiful and safe sports fields since 1983. Here, we'll help you understand when it's time to replace your old or worn artificial turf fields.
What Affects Your Artificial Turf?
Turf surfaces are great because of their low-maintenance design and beautiful look. However, they will need repairs and maintenance over time to keep them looking and performing like new. For many fields, especially those in the Northeast and Southeast regions, weather can be a big factor in the lifespan of artificial turf. Whether it is due to year after year of cold winters or the continued beating of harsh sunlight in the South, your surfaces will begin to show signs of age eventually.
Aside from the elements, the use of each field affects how long it lasts. For instance, community fields that see only occasional use are likely to last years longer than school sports fields that take on everyday practices and weekend competitions. Additionally, artificial fields that are well maintained can handle far more years of use. It's important not to neglect your surfaces no matter where they're located or how often they see gameplay.
Signs of Sports Turf Wear
In general, your turf surface should last at least 8 to 10 years, with some able to last up to 15 or 20 years before needing to be restored. As time goes by, the more foot traffic and environmental abuse your field takes on, the more attention it will need. Aside from general wear and tear over time, you might want to consider new artificial turf installation if you notice any of the following signs:
Fading colors
Loose inlays and seams
Scattering infill granules
Uneven overall appearance
Splitting or loose turf fibers
Loss of shock-absorbing properties
Why It's Important to Replace Artificial Surfaces
Having synthetic sports fields that are in pristine condition is a great way to draw attention to your venue. Whether you're hoping to create an inviting atmosphere for fans or want to attract potential athletes, a clean and fresh-looking field is sure to help your cause. As these fields age, however, they may lose their vibrancy or no longer fit with the updated facilities around them, resulting in the need for a facelift.
Even more important is the thought of safety for your athletes. If your field has less impact-absorbing abilities, it will begin to feel harder. If you notice granules or loose seams, athletes may not be able to grip the ground as easily, which can cause them to not be as explosive during in-game action or even result in injury.
Choose American Athletic for Artificial Turf Installation
With low-maintenance requirements and a beautiful green grass look year-round, artificial turf makes a great choice for athletic directors and business directors. American Athletic has been helping those in New Jersey, Connecticut, Delaware, southern Massachusetts, eastern Pennsylvania, Florida, New Hampshire, Rhode Island, Maine, and Vermont obtain outstanding turf fields, as well as running tracks and tennis courts, since the 1980s. We also offer continued repairs and maintenance.
American Athletic encourages purchasers to explore the SmartBuy Co-op Purchasing Program, which lets you skip the usual cumbersome bidding process. This helps your facility save valuable time and money and provides purchasers with greater control over the final product. With plenty of years of experience, dependable warranties on our work, certified track builders and field builders on staff, and award-winning installation, American Athletic Track and Turf is your go-to partner. Contact us today to request a quote for your facility or ask us any questions.