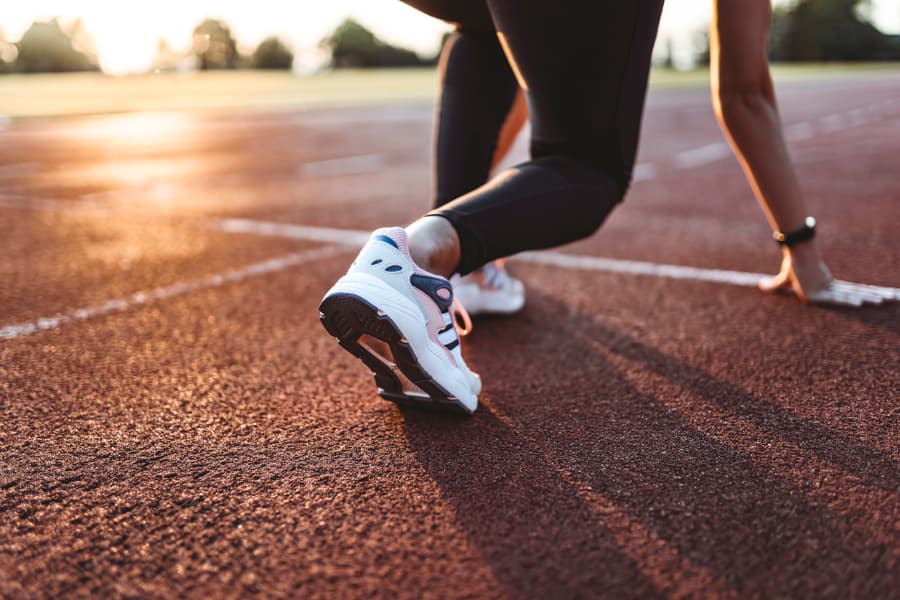 Whether you're in the Northeast or the Deep South, the environment plays a big part in the lifespan of your athletic facilities. While wear and tear are inevitable, when it comes to your running tracks, you need to make sure they're in great shape so that they'll last. And even though harsh summer heat certainly presents its challenges, it can be hard to know how to keep your surface usable without damaging it when winter weather rolls in.
Let American Athletic Track and Turf's American Sports Builders Association (ASBA)-certified track builders assist. We serve customers throughout the Northeast and Southeast, helping them better understand the details of track surface maintenance. Here, we'll discuss the basics of safe snow removal and what can happen if it's not handled properly.
What to Do When Snow Accumulates on Your Track
As winter starts to settle in, snow is bound to hit the ground. The good thing is that your track can likely handle what Mother Nature throws at it. However, many owners don't know how to approach snow removal when it comes to their facilities.
In the case of running tracks, the first solution is to look for a plow or snow blower. While effective, these can cause big problems with your synthetic surface. Snow blowers and other mechanical devices can damage the track, creating cuts at the edges that will require repairs and maintenance in the spring. Similarly, the twisting or torque pressure from the tires of a plow can tear the asphalt bond. This may loosen delaminated areas or create bubbles. Even the use of shovels may damage your track, as sharp blades can scrape up the surface.
The easiest and safest way to remove snow from your track is to simply walk over it. Foot traffic pulls up snow and allows sunlight to reach the surface. This creates added warmth, which helps melt the surrounding snow. It's also helpful to create a drainage path, allowing melted snow to move toward the infield of the track. When walking or jogging over the snow, be sure to avoid using shoes with spikes. The cold temperatures leave the surface slightly more brittle, and spikes can cause unwanted rips or tears.
Why Proper Snow Removal Is Important
Those in the Northeast often see drastic swings in temperature throughout the year, with summers offering consistent heat and the winters bringing bouts of cold, snowy storms. Because most athletic running track surfaces are built to handle year-round use, the accumulation of snow can create problems for those looking to get some exercise. As the snow begins to pile up and temperatures are low, ice can form – and this can be difficult for athletes to notice. If taken care of, you could help people avoid serious injury.
If you aren't careful about how you and your team get rid of the snow, it can cause your track to wear more rapidly, resulting in the need for a replacement. And many tracks are designed to be impermeable. This means that with each rip or tear you create, there is another entrance for moisture with nowhere else for it to go.
Let the Team at American Athletic Track and Turf Help
Whether you're interested in upgrading your current track or in need of help with maintenance or repairs, our award-winning staff is here for you. We have been helping athletic directors and business directors throughout New Jersey, Maine, Connecticut, Vermont, Delaware, Florida, eastern Pennsylvania, southern Massachusetts, Rhode Island, and New Hampshire since 1983.
Not only do we provide running tracks, artificial turf fields, and tennis courts you'll love, but we also offer the SmartBuy Co-op Purchasing Program. This allows our customers to skip the costly and time-consuming bidding process and allows us to get right to work.
With certified track and field builders on staff, the team at American Athletic will work with you to make sure your project fits your individual needs while still following important safety standards and regulations. Contact us today if you have any questions or need a quote for your next project.