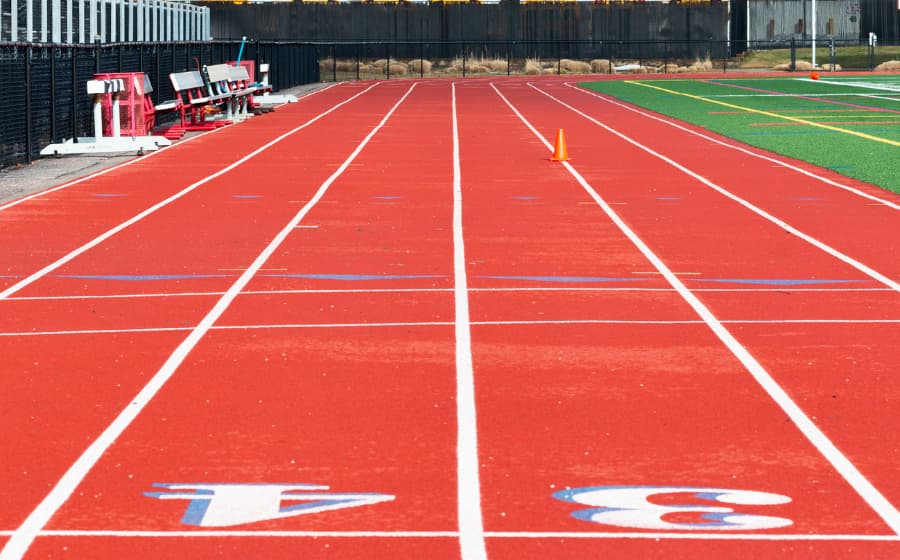 Running tracks have seen many recent advances and choosing a new running track surface has become a much more complex decision than it once was. There are several factors to consider when selecting the best running track surface. American Athletic Track and Turf, the East Coast's premier
running track
and artificial turf builder, recommends several questions you should ask first to help you get the most out of your project.
What to Consider When Shopping for a New Running Track
Not all running tracks are made equal, and not every athletic facility's needs are going to be the same. For this reason, a running track may be a good fit for one athletic facility but not another. To get a better idea of whether a certain running track surface is right for your particular stadium or sports complex, take the following questions into account:
How Much Experience Does the Manufacturer Have?
Choosing an experienced track builder and manufacturer is as important as selecting the track surface itself. Selecting a proper manufacturer not only increases the likelihood the running surface looks great, but also provides greater peace of mind that it is safe for all users and will limit athletic injuries.
When thinking about purchasing a new running track surface for your facility, you should ask the manufacturer about their experience and expertise. The team at American Athletic Track and Turf has extensive experience in sports facility construction and is proud to be the East Coast's only certified running track builder to specialize in all four major components of track construction.
Is the Product Made in America?
Where a running track is manufactured is another important factor. Running track surfaces made in America are generally safer given the country's safety standards and the amount of quality testing they must undergo. More so, purchasing a running track made in America can result in much faster construction times compared to purchasing surfaces from outside the United States.
Is the Product Free From Contaminants?
As previously stated, not all running tracks are created equal. Because of this, some are more susceptible to contaminants than others. Preventing contaminants is crucial to the safety and integrity of your running surface.
Clients should speak with the builder and discuss what track surfaces may be best for their facility. More so, they should discuss with the builder what type of maintenance the running surface requires to remain free from potentially dangerous contaminants.
Does the Running Track Come With a Warranty?
Running tracks will inevitably endure some wear and tear. Over time, it is common for track surfaces to require maintenance or repairs. Failing to take care of the athletic surface can result in unsafe conditions for athletes or others who use the track. In circumstances that call for repairs, warranties from reputable third-party companies offer customers added peace of mind.
At American Athletic Track and Turf, we are proud to offer our clients enhanced warranties that cover both pavement and synthetic surfaces. Customers can rest easy knowing that should their running track surface require any necessary repairs, they will be covered while under warranty.
Advantages of Working With American Athletic Track and Turf
When it comes to partnering with a sports facility construction company for a new track surface, it pays to work with one that has extensive knowledge of the industry.
Our work
speaks for itself, earning us 12
American Sports Builder's Association
national awards. Working hard to stay up to date on cutting-edge technology and best principles, our team brings a deep understanding of asphalt and synthetic surfaces and construction safety to each project. In addition, we offer clients access to our
SmartBuy Co-op Purchasing Program
, allowing customers to conveniently skip the conventional bidding process and receive the upgraded facilities they need while saving time and money.
Upgrade Your Running Track Surface Today
A running track is a staple for any athletic facility or complex. When a running track is properly installed and maintained, it can be an elegant feature that not only enhances the function of the facility but its overall appearance, as well. For over 25 years, American Athletic Track and Turf has been providing professional running track services, working with athletic and business directors in the following areas: eastern Pennsylvania, southern Massachusetts, Delaware, Connecticut, New Hampshire, Rhode Island, Vermont, Florida, New Jersey, and Maine. For more information regarding our services or to request a quote,
contact us
today.