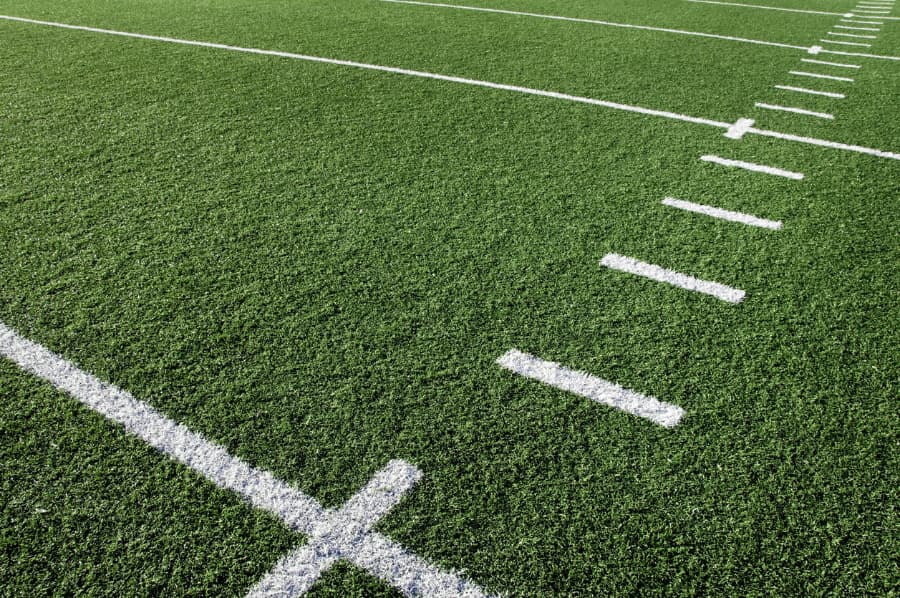 The popularity of artificial turf fields has grown in recent years given its various benefits and sustained attractive appearance. Many athletic and business directors are choosing to upgrade their facilities with this versatile playing surface.
Before you finalize a purchase to convert your grass field to artificial turf, there are certain aspects to consider. American Athletic Track and Turf is an award-winning sports construction company with over 40 years of professional experience serving clients in eastern Pennsylvania, southern Massachusetts, Delaware, Connecticut, New Hampshire, Rhode Island, Vermont, New Jersey, Maine, and Florida. Here, we offer questions you should ask prospective providers.
How Long Has the Manufacturer Been Producing and Installing Turf?
When investigating providers to upgrade your facility's playing surface to artificial turf, it's important to work with a company that possesses the necessary skills and knowledge. Understanding the proper way to safely and efficiently install artificial turf requires years of professional experience. When speaking with potential providers, it is important to ask how long they have been producing and installing artificial turf fields.
Since 1983, American Athletic has been producing and installing beautiful artificial turf fields for a variety of clients. Our work has been nationally recognized, earning us 13 American Sports Builder's Association (ASBA) national awards for Sports Construction Excellence. Our work has garnered us a relationship with FieldTurf USA as an Official Partner and trusted contractor for Field of Dreams projects.
What Infill Options Are Available?
During any type of installation, infill is a key component of artificial turf. It supports the individual blades of artificial grass, helping them remain upright and giving the turf its natural look. Another purpose of infill is to provide a soft and cushiony feel for those who walk and play on it. Different infill options will have an impact on how your artificial turf looks and functions. It is vital to ask what infill selections are available to you before finalizing your purchase.
At American Athletic, we offer several infill options to accommodate a variety of requests. The experts that make up our experienced team work closely with clients to get a better understanding of their needs, making recommendations regarding proper infill where they see fit.  
Does the Provider Offer a Third-Party Warranty?
Products with warranties can provide customers with added peace of mind when they make purchases. They are particularly important if any problems occur following construction and installation. American Athletic Track and Turf offers various warranties on our products and services, demonstrating to our clients that we are there for them should any concerns arise.
Other Questions to Ask
When determining what questions to ask, you should also consider personal preferences. Perhaps outfitting your stadium or field with artificial turf that's made in America is important to you. Therefore, you should ask providers where the product was made. The process used to make the artificial turf may matter to you, as well. In that case, you will want to ask if the product is free from contaminants and other potentially harmful chemicals.
Artificial Turf Installation at American Athletic Track and Turf
Athletic directors and facility managers may be cautious when considering whether to upgrade their field's playing surface with artificial turf. However, taking the time to investigate different providers and their reputations can make the decision easier.
Located in Southampton Township, New Jersey, and Haines City, Florida, and serving eastern Pennsylvania, southern Massachusetts, Delaware, Connecticut, New Hampshire, Rhode Island, Vermont, New Jersey, Maine, and Florida, American Athletic Track and Turf offers award-winning artificial turf field construction services to clients who wish to enhance their outdated grass fields. We also offer artificial turf repairs and maintenance services to help keep your facilities in good condition for years to come. The advantages of working with our qualified team expand beyond the playing field. Clients can take advantage of our SmartBuy co-op purchasing program. The program is an excellent way for customers to skip the traditional bidding process and allow them to have more control over the final product, saving time and money. For more information about the advantages of working with our sports construction company or our services, please contact American Athletic Track and Turf today.