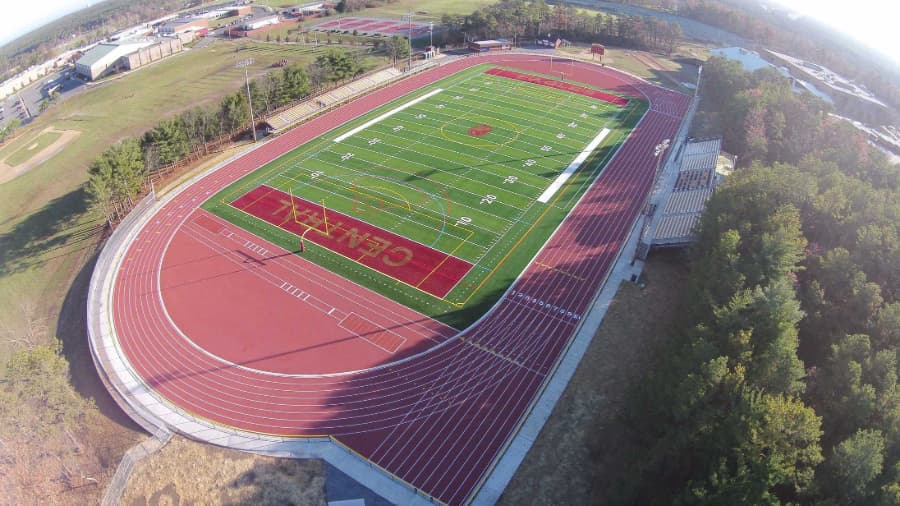 From schools using them for athletics and physical education classes to recreational facilities and public gyms, you don't have to go far to find a running track. While student-athletes and casual exercisers alike use them for common reasons, such as competing in track and field events and getting a measured walk or jog in, there are few things to know about track surfaces when considering a new one for your campus or facility. American Athletic Track and Turf describes the basics of running track surfaces so you can make an informed decision on your upcoming investment. 
Different Types of Track Surfaces
One of the first things to be aware of about running track surfaces is the sheer amount of options in terms of the materials they're composed of. The main types of running track surfaces each have their pros and cons and include:
Traditional Dirt Surfaces
Dirt tracks have been around forever. Almost everyone has run on them, and the experience is pretty universal, no matter where you are in the world. Between the grass and dirt, the track provides loads of cushioning and support for the runner, and in some instances, running barefoot is a perfectly good alternative to wearing shoes.
However, dirt tracks are part of nature, and as such, they are prone to have sticks, rocks, and other naturally occurring debris. Additionally, these outdoor tracks are exposed to the weather, so excessive rain can lead to huge puddles, which turn the entire track into a swath of mud. Also, if the runners are wearing cleats and working on explosive movements, the ground will be left torn up, and the holes left behind create hazards for other runners.
Asphalt Surfaces
Asphalt tracks are much harder than other tracks. Because of this, many athletes find that the minimal give of the asphalt helps improve their performance, as virtually none of the power from their start is lost in the ground. In addition to the increased performance reported by many athletes, asphalt track surfaces are incredibly easy to maintain through every season, and with a top coat, the track will always look good as new.
Synthetic Track Surfaces
Synthetic track surfaces are virtually impervious to weather and last for a very long time, and thanks to innovations in construction and technology, they are also easier to produce and install. The material used in synthetic track surfaces is usually latex or polyurethane, both of which can be installed by American Athletic. Although both are a great option, polyurethane has a few advantages:
The track surface is layered, providing a shock-absorbing top made from a porous material to prevent the pooling of water.
The base of the track can be made from stone or concrete, which provides a sturdy foundation that won't deteriorate over time.
Once installed, the track is sealed to ensure that no debris or water can make its way to the foundation, preventing all kinds of damage.
The Importance of Choosing an Experienced, Trustworthy Track Installation Company
While pre- and post-installation considerations are vital to the smooth installation and operation of your fields and facilities, there's still the matter of the installation itself. Not all running track installation companies are the same, so it's important to fully vet your options. American Athletic has over 150 years of combined knowledge, expertise, impressive certifications, and an award-winning team of professionals, and we're ready to help you choose the right track materials and complete the installation correctly the first time. To learn more, contact American Athletic Track and Turf today.