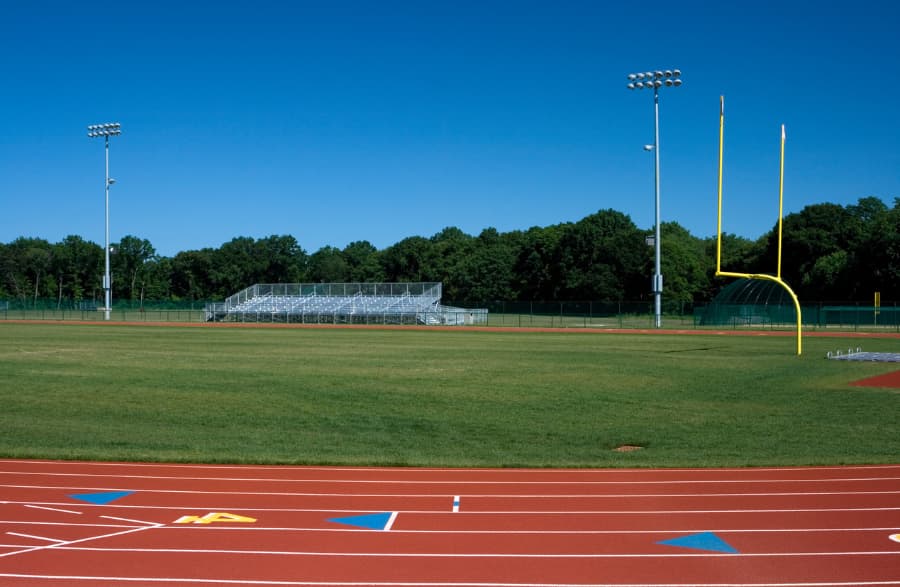 Keeping sports facilities up and running can take a lot of effort, but when done properly it creates a special place for your community. To ensure your facility is ready for everyday practices, weekly games, and special events and competitions, you'll eventually need to consider upgrading your running tracks and artificial turf fields.
When looking into sports field construction upgrades, the team at American Athletic Track and Turf recommends you consider both projects at once. Here, we explore why upgrades are necessary and the benefits of tackling both projects at the same time.
Why Make Upgrades?
If your artificial turf field is playable and athletes aren't constantly kicking up pieces of your track, you might think you should hold out before spending money on upgrades. However, you should strongly consider redoing your track or field if any of the following apply:
There is excessive wear and tear
It experiences a high frequency of use
The condition looks worn
You are interested in a new surface type (cinder, latex, polyurethane, asphalt, etc.)
You are searching for a synthetic or eco-friendly alternative
Your facility is looking to expand
You are taking on new events or competitions
Upgrading your track or field surfaces helps bring new life to your sports complex. It helps draw in crowds and potential athletes and can also ensure your facility stays up to date with new regulations and standards. Most importantly, upgrades may prevent injury to athletes, creating a safer environment where they can thrive and showcase their skills.
Taking on Several Upgrades at Once
It's clear that updating running tracks and artificial turf fields makes a significant difference but completing these projects together can have a greater impact. While it might feel hectic, approaching sports field construction simultaneously is a smart choice in the long run for multiple key reasons, such as:
It Saves Time
When you undertake track and field construction at the same time, your facilities will likely need to be closed until the work is finished. However, if you did the projects separately, you may not be able to use either field in both instances. The amount of equipment and personnel needed for each project can make using the field or track not under renovations implausible. The result would mean athletes would be without your facilities for nearly twice as long.
It Prevents Damage
When working on one project at a time, the second initiative can result in damage to the first. If you have upgraded your track one year and look to upgrade your field the next, your new track surface may get worn more quickly. Conversely, upgrading your field first could result in areas needing to be redone when the track surrounding it is upgraded down the road.
Fewer Complications
Completing both projects at once allows you to use one partner, which prevents scheduling conflicts and frustration should a problem arise during construction. Companies like American Athletic, which has certified track builders and certified field builders on staff, are dedicated to coordinating projects and communicating effectively to ensure everything goes smoothly.
Reach Out to American Athletic Track and Turf for Sports Field Construction Today
When you're ready to make your sports upgrade dreams a reality, the award-winning team at American Athletic Track and Turf can help. We have been working with athletic and business directors in New Jersey, Connecticut, Maine, Delaware, Florida, southern Massachusetts, eastern Pennsylvania, Rhode Island, Vermont, and New Hampshire since 1983.
Thanks to our SmartBuy Co-op Purchasing Program, customers can skip the bidding process, allowing them to get the upgraded facilities they need while saving time and money. Our American Sports Builders Association (ASBA) certified track and field builders will work with you throughout each step to devise a plan and build and track and field you will love. Contact us today to request a quote or for answers to any questions you have regarding sports field construction.