Case Study
Pennsauken High School in New Jersey
Local Public High School Track and Field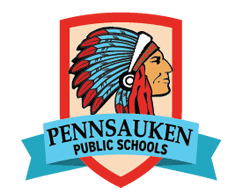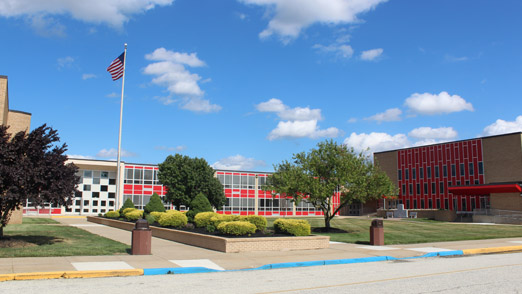 Area soccer and track teams once knew New Jersey's Pennsauken High School as home to the South Jersey Coaches Soccer Tournament and high-end regional track meets. Yet over time, the track deteriorated and became unsafe. When Pennsauken Public Schools sought to revitalize the track and field to their former glory, the American Sports Builder Association (ASBA) certified track builders at American Athletic Track and Field met the challenge. Our design expertise brought their vision to life and helped us complete the project ahead of schedule.
The Challenge
American Athletic won Pennsauken High School's track and field project with the lowest bid in fall 2018. We knew the scope of work would be extensive. The athletic facilities needed to exceed expectations and restore the school's reputation as a preferred host for prominent regional events.
Achieving this goal required full demolition of an existing six-lane track and natural grass playing field and extensive site enhancements. Our team would also need to prepare the site and upgrade drainage to accommodate a new track, field, and field events space ahead of the spring 2020 season.
Our Plan
We worked with the school district to create an athletic track design and field turf installation plan. First, an eight-lane track would replace the existing six-lane track. Natural grass would be upgraded with easy-to-care-for artificial turf, and additional site enhancements would make the high school a location of choice for area athletic events. Our team would work during the 2018-19 winter, giving us a head start to complete the project on a significantly reduced timeline.
Our Work
We began the project with the complete demolition of the school's resilient running track surface and natural grass field. We also removed damaged and worn asphalt and curbing for a full refresh. Next, our expert team began the complex site preparation process. We utilized laser-controlled grading and other advanced techniques to ready the site for track installation. The track was completed using BSS 300, a high-performance surface composed of a layer of two-component polyurethane, a two-component seal coat, and a base of paved-in-place polyurethane. This composition is ideal for most track events, including long-distance running.
At the same time, the playing field site was prepared for artificial turf installation and the creation of two new D Zones. This required an all-new drainage system with 3,000 feet of underground storage retention piping to optimize field conditions. A new field events space completed the track and field, resulting in a safe, attractive venue that comprised five sports' worth of lines.
We completed the project with site enhancements to match the quality of the track and field. Our team installed new curbs and sidewalks throughout the site and enclosed the field with custom fencing. Six state-of-the-art Musco LED sports lighting towers enabled nighttime events, and a high-tech scoreboard with instant replay completed the site's modernization. Despite these extensive efforts, we finished the project ahead of schedule. The track and field opened for play ahead of 2019's spring season, re-establishing the school's status as a top regional tournament and track meet destination.
Learn More about Athletic Track Design for NJ and the East Coast
American Athletic has been a trusted source for athletic track design and artificial turf installation since 1983. Our team offers 150 years of combined experience to create and repair athletic facilities throughout the East Coast, including New Jersey, Connecticut, Delaware, Southern Massachusetts, and Eastern Pennsylvania. Request a quote today to get started, or contact us to learn more about our services for high schools, colleges and universities, and municipalities.