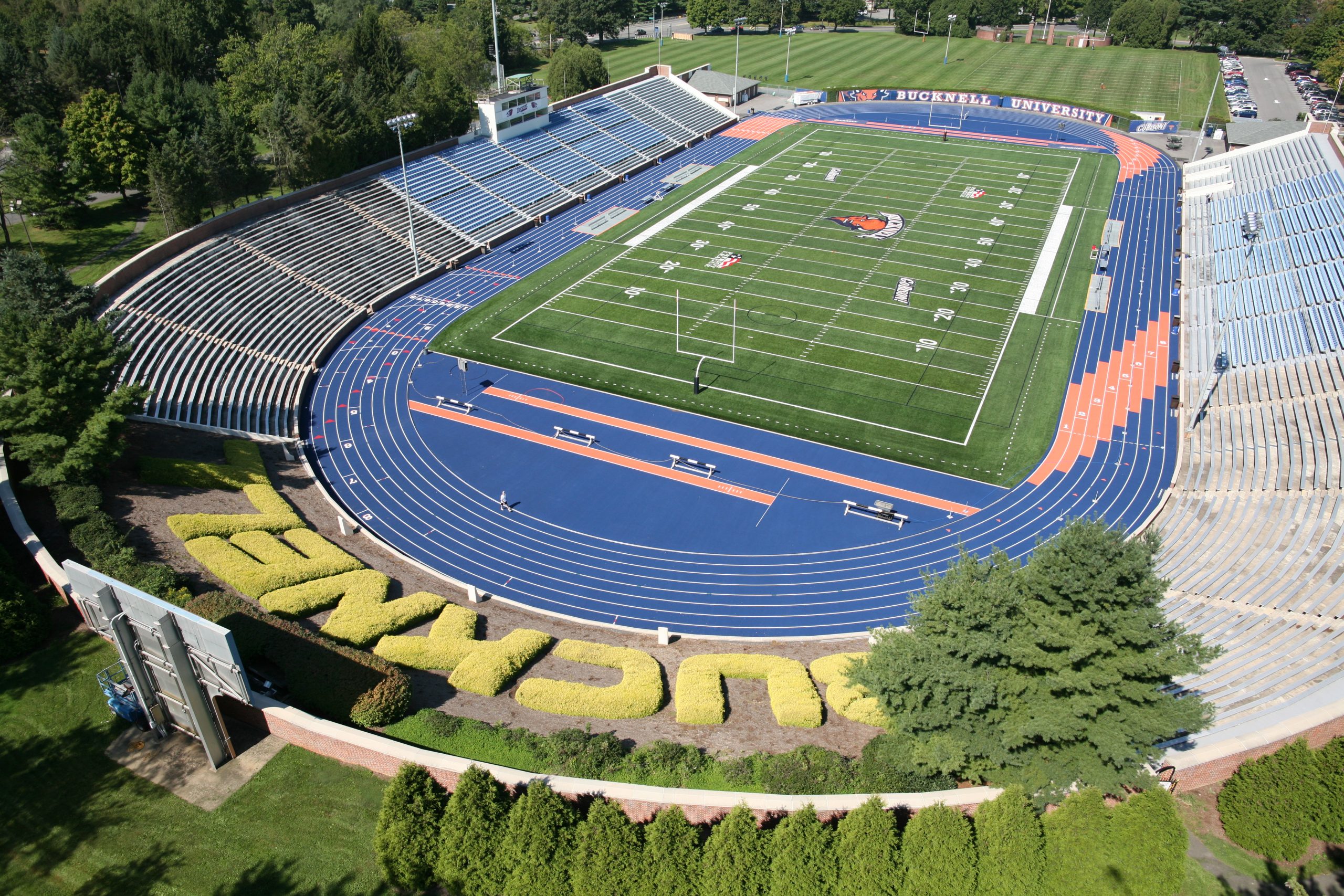 When it comes to running tracks, their construction is everything – including the materials you choose. With running tracks, it isn't one-material-fits-all – you'll have several factors to consider, you're your local weather patterns, how much your track is used, and the quality of athletic performance you strive for. Here, American Athletic Track and Turf's running track builders break down types of track materials and explain how to decide which are best for your facility's specific needs.
Types of Running Track Surface
There are a number of track surfaces to choose from. Which track material you pick is up to you, but make sure that you get the opinion of a running track builder to evaluate which route to go. Whether your track is indoors or outdoors, the level of competition, and what kind of athletic activities it's used for are all questions that should be considered with your builder before choosing a material. Some of the most common materials include:
All-weather
Natural
Synthetic
Polyurethane
Latex
Weighing Benefits of the Varied Track Materials
Benefits come with each type of running track surface. However, based on the type of athletic facility, you'll need to carefully assess which track material is best for your high school. For instance, a sealed surface system is best for middle school use, while for high school, a latex or polyurethane surface is ideal. Latex provides a good amount of bounce, while polyurethane is soft yet durable. Polyurethane also has a porous composition, making it extra comfortable to walk and run on. Additionally, the Beynon Sports BSS-200 and Beynon Sports BSS-300 are popular choices for high school tracks. Smaller details, like texture preference, can be figured out with your builder.
How to Decide
With all the variants that go into choosing the right material for your track, options can be overwhelming. Making a list of key factors based on your facility can make this process a whole lot easier. A number one priority of a running track is, of course, the athletes that use it. The amount of athletes that will use the track at a given time is also important. With more use comes the need for thicker, firmer materials.
At American Athletic, we emphasize the following factors in constructing a quality track and are here to help you decide which materials will be best for your facility:
Drainage installation
Stone/earth base construction
Laser-controlled asphalt paving
Polyurethane or latex World Athletics/International Association of Athletics Federations (IAAF) certified synthetic track surfaces
Making the Right Choice
Your running track is the host for many high-intensity athletic events, and that begins with ensuring a strong track surface by choosing the right materials. Plus, your track's surface is exposed to the most wear and tear – not just by athletes but by the weather and elements. Having a solid foundation and drainage system supports whatever material you choose.
A family-owned business since 1983, American Athletic's team of running track builders strives to deliver the best possible experience and results for all of our clients. For more information about how we can help you choose the right track materials, contact us today. We serve clients in New Jersey, Connecticut, Delaware, southern Massachusetts, eastern Pennsylvania, and throughout the East Coast.