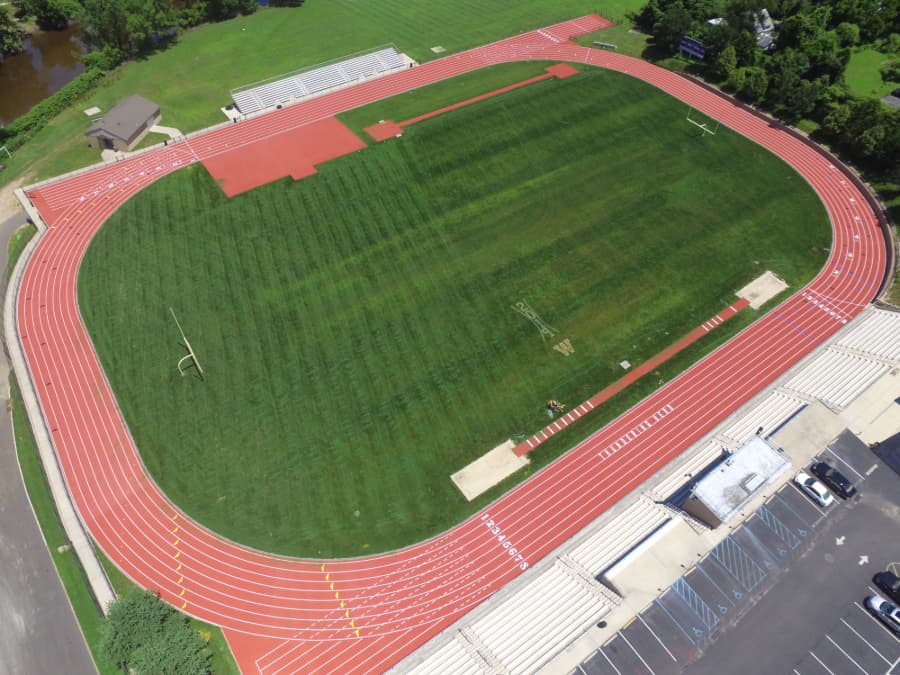 Running on a smooth track is vital for optimum athletic performance. No matter the sport or activity, ditches, scrapes, and other surface inconsistencies can occur over time. But how can athletic directors know when it's time to repair or replace their track? Here, American Athletic Track and Turf, an athletic field maintenance company, explains what to consider when deciding whether to replace or repair your school's track.
Presence of Visible Wear and Tear
If physical damage from repeated use is evident, it's time to consider repairs or the replacement of your existing track. If you notice any of the following, contact American Athletic for assistance:
Surface falling apart
Rubber thinning
Uneven surface
Cracks and bubbles on the surface
Outdated or Undersized Features
Other signs, like undersized high jumps, also indicate a change is needed. Any elements that are outdated on your track could lead to lower performance or athlete injury. In some cases, the asphalt base can even separate from its top surface. If the track hasn't been installed correctly, sub-base shifting may occur.
Another good indicator that it may be time for an upgrade is age. If you know your track is decades old, for example, it'll likely be easier and cheaper in the long run to have a fresh installation. American Athletic's products can last for years to come with proper maintenance, while damaged tracks may require continuous repairs – even several per year!
Budget Constraints
Money is always a factor when deciding between repairs or replacements for any aspect of your school's building, and that's especially true when it comes to an area like your track. Many administrators recognize that putting in a new track is quite the financial commitment, but so is the constant need for repairs on an older track with materials that will only continue to break down.
By choosing American Athletic, clients can invest in new Beynon running tracks with the SmartBuy Cooperative Purchasing Program. Made up of National Cooperative Purchasing Agencies, this program offers cost-efficient solutions. Bought on previously bid contracts, the program allows you to choose from top-of-the-line materials for your track.
Your Track's Warranty
If your current track does not have a warranty, it might be time to replace it and choose a company that stands behind its products. Not only will a new track solve many of your existing issues, but if something does go wrong, future repairs will be covered at no additional cost.
A family-owned operation, American Athletic provides warranties and an extensive repair range to keep your facility in tip-top shape. From the smaller repairs to full-on track and turf installations, effort and expertise are put into every project we do. When it comes to bigger jobs like track and turf-laying, American Athletic uses state-of-the-art surface materials to ensure long-lasting results. For track building specifically, a laser-controlled base construction is used, complete with a site-specific drainage system.
Is It Time to Upgrade Your Track?
If you're still unsure whether to repair or replace your track and its turf, get in touch with the experts at American Athletic. Serving New Jersey, Connecticut, Delaware, southern Massachusetts, eastern Pennsylvania, and other areas along the East Coast, our athletic field maintenance company can diagnose your track's condition and recommend whether repairs or a replacement is needed. For more information, contact American Athletic today.