Artificial Turf Fields
To eliminate lost playing time and other hassles of natural turf, many institutions have turned to artificial turf, a high-quality alternative that promotes optimal performance, safe play, and long-lasting use. Since 1983, American Athletic Track and Turf has provided expert-guided artificial turf installation for schools, universities, municipalities, and more. Our dedicated team offers the experience and methodology needed to make your dream artificial turf field a reality.
The Benefits of Artificial Turf
The choice between natural or artificial turf is an important one. Artificial turf is a cost-effective option that offers many advantages over natural grass. The benefits of artificial turf installation include:
Reduced Maintenance: Unlike grass, turf doesn't require mowing, reseeding, fertilizer, or any expensive chemicals for weed or pest control.
Zero Watering: If you live in a drought-prone area, artificial turf can save up to one million gallons of water every year.
Improved Playtime: Our turf's built-in drainage eliminates mud, pooling, and ice so your teams never lose playtime to inclement weather.
Safer Surfaces: Artificial turf is resistant to heavy pressure and foot traffic. Fewer ruts and depressions mean a reduced risk of injury and safer play.
Recruitment Opportunities: Students and athletes are more likely to choose enhanced facilities with artificial turf.
Environmentally Friendly: Artificial turf can count toward multiple LEED (Leadership in Energy and Environmental Design) credits for green building certification.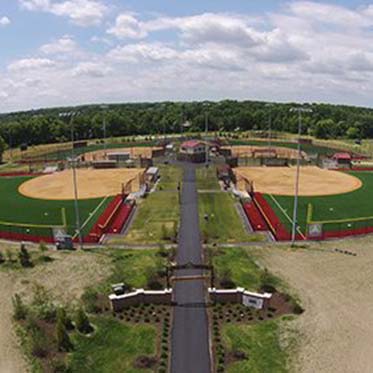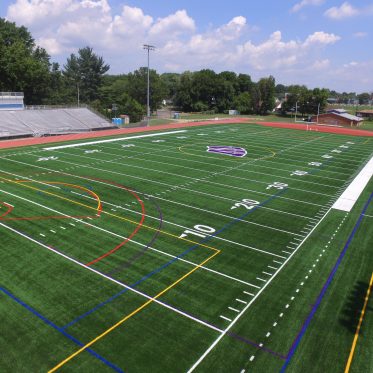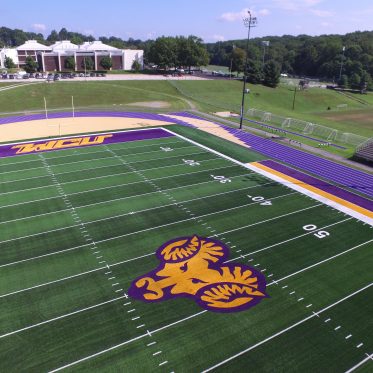 Why American Athletic?
PASSION + QUALITY = PROTECTION OF INVESTMENT
Our Artificial Turf Installation Services
As a 13-time award-winning artificial field turf installation company, American Athletic Track and Turf performs nearly every major component of field construction without outsourcing labor. Our builders utilize advanced laser technology, sophisticated design principles, and a wealth of experience from start to finish, including:
Design consultation
Site preparation with excavation, fills, and laser-controlled fine grading
Typical and specialty drainage including channels, slot drains, flat drains, and a laser-controlled stone matrix
Concrete curbing
Turf installation and field tests
Installation of goalposts, fences, bleachers, retaining walls, lighting, landscaping, and more
Our support for your new artificial turf field extends long beyond installation as well. We offer repairs and maintenance, plus grooming to keep your facility in top condition.
Why Choose American Athletic Track and Turf?
American Athletic Track and Turf offers clients more than 150 years of combined experience in artificial turf fields, running tracks, and other high-end sports facilities. Our work can be found in some of the most prestigious institutions across the country, and we're committed to incorporating the latest technology in every project. Our trusted techniques and processes are backed up by a comprehensive warranty that fully protects your investment, providing enhanced peace of mind.
Our company was founded on a passion for the thrill of athletic competition and delivering the best in facilities. Today, this legacy continues with a team that includes American Sports Builder's Association (ASBA) Certified Field Builders and Track Builders and an ongoing commitment to quality and value with every installation. Plus, as a vertically integrated contractor, we complete the majority of site work ourselves without relying on less experienced subcontractors.
Have more questions about choosing the right contractor for artificial grass field installation? Check out our helpful contractor checklist.
Learn More about Artificial Turf Installation
Athletes, fans, and facility owners deserve top-quality sports fields. With a new artificial turf installation, your Mid-Atlantic, Southern New England, or Florida facility can deliver the best. Contact us today for a free quote or call 1-800-427-5705 to speak with a qualified salesman. We'll schedule an expert site assessment and answer any questions you may have about artificial turf fields or the installation process.
Where we do most of our work.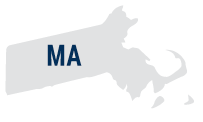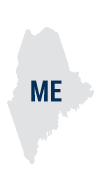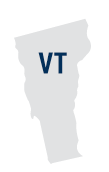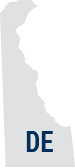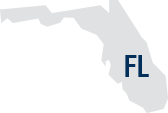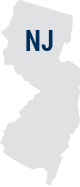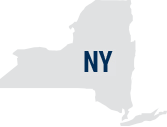 An artificial turf field can count towards multiple LEED credits at your organization!
New fields require almost no maintenance and will save the owner time and money!
An artificial turf field can save up to 1,000,000 gallons of water per year!