Premier Artificial Turf, Running Tracks, Tennis Courts Repairs and Maintenance
Creating a next-level athletic facility takes more than quality installation services, advanced technology, and the latest techniques. It also requires thorough maintenance and timely repairs to keep your facility in good condition and safe for players. Serving East Coast schools, universities, communities, and more since 1983, American Athletic Track and Turf offers trusted repair and maintenance services for artificial turf fields, running tracks, tennis courts, and more.
Establishing a Maintenance and Repair Program
Properties of all ages and types need proper maintenance to continue serving athletes and community members. With regular attention and updates from a sports construction expert, you can identify small problems before they grow more serious and avoid the cost, dangers, and inconvenience of major damages. To keep your athletic facilities ready for use, American Athletic Track and Turf recommends a maintenance program that includes:
Careful review of project maintenance manuals
Consultation with an American Sports Builder's Association (ASBA) Certified Builder or other expert to review the maintenance plan
Twice annual facility evaluations in the fall (September/October) and spring (March/April)
Trusting experienced sports construction contractors with any repairs
No matter the quality of the original construction, sports facilities are susceptible to the effects of weather and other damage over time. Ice, snow, high winds, and cold temperatures can wreak havoc during the winter months, while freezing and thawing cause cracks in the spring. When these issues arise, quality repair and maintenance services are required to restore the facility to its original condition, ensuring safety, longevity, and excellent performance.
Our Repair Services
Our dedicated team of sports construction experts includes ASBA Certified Field Builders and Track Builders. With more than 150 years of combined experience, advanced equipment, and the latest technologies, the specialists at American Athletic Track and Turf can provide a wide range of repair and maintenance services for sports facilities, including:
Cracks, uneven surfaces, and other running track damage can easily lead to injuries. Additionally, natural wear-and-tear may diminish the appearance of your track, making it less appealing to athletes and attendees alike. Our services for running tracks include:
Surface cleaning
Resurfacing for high-stress areas
Trench drain system cleaning
Surface edging
Replacement of damaged areas
Patching
Restriping
Soft spot filling and repair
Whether it's for tennis courts or beyond, careful maintenance and timely repairs keep your athletic courts in good condition. Available services include:
Athletic and tennis court crack repair
Resurfacing
Soft spot filling and repair
Restriping
Artificial turf is easier to maintain than natural grass but still requires maintenance for optimal performance and safe play. Our turf maintenance services include:
Patching
Cleaning
Grooming
Don't see the service you need listed here? Contact us with more information about your maintenance and repair requirements and we'll provide a free quote to help you get started.
Hire Facility Maintenance Today
American Athletic Track and Turf was founded on a passion for athletic competition and extensive construction industry experience. Today, we're the trusted source for running track, tennis court, and artificial turf repairs and maintenance throughout New Jersey, Eastern Pennsylvania, Southern Massachusetts, Delaware, Connecticut, New Hampshire, Rhode Island, Vermont, Florida, and Maine. Contact us today for a free quote or call 1-800-427-5705 to speak with a qualified salesman. We'll schedule an expert site assessment and answer any questions you may have about the construction process.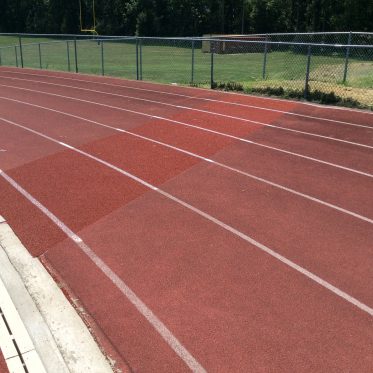 Where we do most of our work.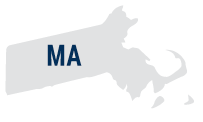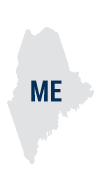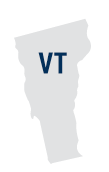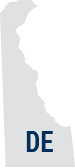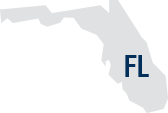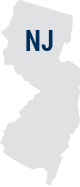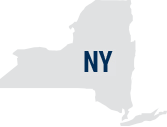 Repairs are pretty quick - they can be completed in as little as a few hours to a day or two!
Facility owners often ignore drain cleaning. Over time, rubber or turf can build up and clog your drains easily!
Crack repairs on tennis courts or basketball courts are only temporary. The cracks/damage will reappear over time!