Tennis Courts and Repairs
Attractive, long-lasting tennis courts bring a world of value to academic institutions and communities alike. If you're adding new courts or updating existing playing facilities, choose the award-winning builders at American Athletic Track and Turf. Our proven methods, advanced technology, and experienced team have provided high-quality tennis court construction, repair, and maintenance services throughout the East Coast since 1983.
Tennis Court Construction
Unlike other contractors who rely on subcontractors to finish a project, American Athletic Track and Turf is a vertically integrated sports construction company that manages every aspect of tennis court construction. Each tennis court installation begins with a consultation and design-build to ensure we understand your needs and the scope of the project. After utilizing laser-controlled technology to precisely grade the court's base, drainage is installed to avoid standing water, ice, and other issues that could affect usability. Laser-controlled asphalt paving ensures an optimal playing surface, and acrylic coatings are available for added protection.
Other tennis court and related construction services include:
Athletic court construction
Resurfacing
Slip-sheet overlays
Facility enhancements, such as fences, bleachers, practice walls, and lighting
Irrigation
Landscaping
Our dedicated team is committed to simplifying the tennis court construction process, so your academic institution or municipality can complete projects and demonstrate their value quickly. Our award-winning facilities are built to satisfy the demands of owners, taxpayers, and contributors while delivering a premium playing experience for all.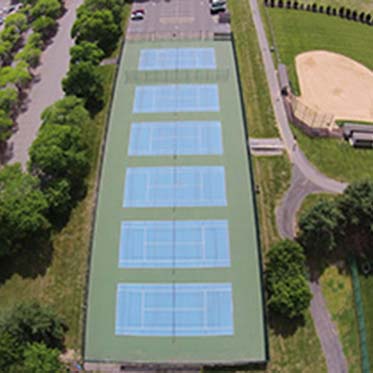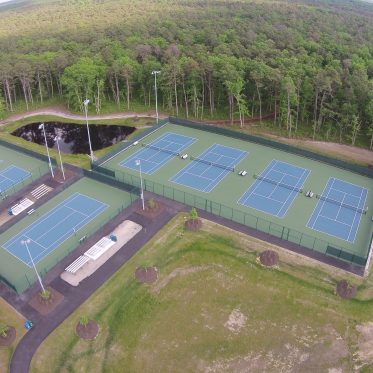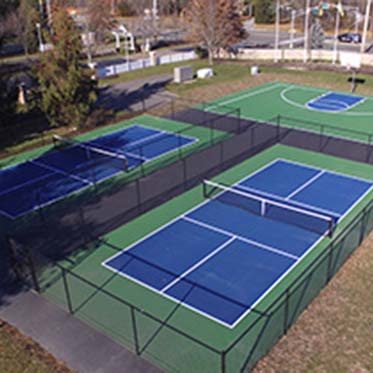 Why American Athletic?
PASSION + QUALITY = PROTECTION OF INVESTMENT
Best Tennis and Athletic Court Installers - American Athletic
Addressing cracks, surface deterioration, and cosmetic concerns helps keep your facility's tennis courts in great condition for years to come. American Athletic Track and Turf offers five levels of remediation to accommodate a variety of needs, including:
Cleaning
Tennis court crack repair
Court restriping
Crack protection membrane systems
Stone base replacement
Repaving
Asphalt leveling
Equipment reinstallation
Depending on the court's condition, the selected level of remediation, and required repairs, renovation services may be covered by warranty. A member of our team can assess your tennis court repair and maintenance needs and work with you to determine the level of service that will best suit your requirements.
The American Athletic Track and Turf Advantage
Dozens of municipalities, schools, colleges, and other institutions have trusted American Athletic Track and Turf with their tennis court construction projects and repair needs, and with good reason. Our dedicated team offers more than 150 years of combined experience and has been nationally recognized 13 times by the American Sports Builder's Association (ASBA) for quality and service. Our goal is to provide long-lasting facilities that exceed expectations, and we'll work with you to ensure a smooth process from start to finish.
Our founder created American Athletic Track and Turf not just because of his extensive construction industry experience, but due to his deep passion for athletic competition. From tennis courts to running tracks and artificial turf fields, we're excited to bring clients the latest technological advances and most sophisticated design principles available. You can count on peace of mind as well, as we stand by all our work with warranties for your protection.
Learn More about Tennis Court Construction and Repair
Whether you're planning a brand-new tennis complex or seeking to restore existing courts at your Mid-Atlantic, Southern New England, or Florida facility, American Athletic Track and Turf is your best option! Contact us today for a free quote or call 1-800-427-5705 to speak with a qualified salesman. We'll schedule an expert site assessment and answer any questions you may have about the tennis court construction process.
Where we do most of our work.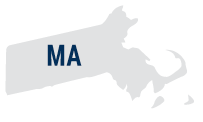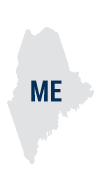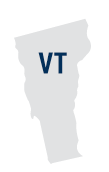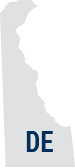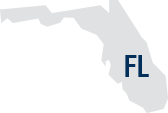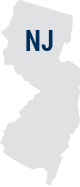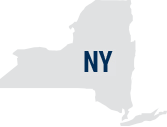 Tennis/Athletic courts are generally positioned in a north-south orientation.
A rule of thumb is that 1 tennis court will support a population of 10,000 people - that's pretty good!
Choose a color that will contrast with the tennis ball to enhance visibility. Darker colors work well with this!