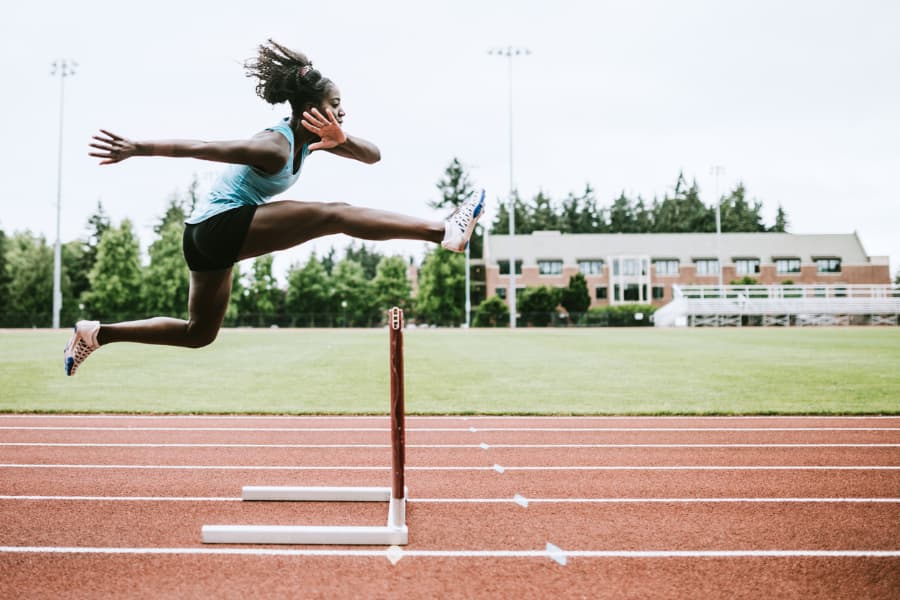 For many athletic and business directors of sports complexes, having a beautiful running track that surrounds the playing field is a dream. Running tracks are an investment, and like any investment, you want to know if it's worth it or not. To fully understand whether upgrading your current running track or constructing a new one makes sense, you must think about the cost.
Although running track construction costs vary, the factors that impact them remain constant. American Athletic Track and Turf is an award-winning certified track builder with more than 25 years of experience building facilities in East Coast states. We're also a proud partner of Beynon. Here, we discuss the factors that go into determining the cost of a new running track.
What Determines Running Track Cost?
When determining what it will cost to construct a new running track at your sports facility, you must consider the factors that contribute to this expense. These aspects include:
Surface Materials
One of the most significant elements of running track construction costs is the surface material. Choosing the right running track surface is a big decision. While you may think every running track surface is the same, there are several options. Polyurethane or latex World Athletics/International Association of Athletics Federations (IAAF) certified synthetic track surfaces often are recommended for their advanced safety, performance, and durability.
Conditions at the Building Site
Construction of a running track requires specific conditions before assembly can begin. Therefore, site preparation might be necessary. One of the main components of building a running track is ensuring a flat, even ground for placing the surface. Another main component of constructing a running track is drainage installation. There must be a proper drainage system to account for heavy rainfall.
Time of Year
Believe it or not, the time of year factors into running track construction costs. During spring and summer months, the demand for building materials is often high. Because of this, supply may be limited and ultimately impact the overall construction cost.
Size of Running Track
You may have noticed some running tracks appear bigger than others. While they all are the same distance, some tracks have a greater width. This is because they are constructed with eight lanes instead of six. Generally, the larger the running track, the more you can expect in construction costs.
Other Factors
To personalize the look of your running track, you can choose from several additions. These add-ons likely will increase overall construction costs. Some elements to consider include:
Landscaping
Lighting
Fences
Bleachers
Field event facilities
Retaining walls
Award-Winning Running Track Installation With American Athletic Track and Turf
Achieve your dream sports complex and running track with our team at American Athletic Track and Turf. For over 25 years, we have been providing clients with top-quality services, including running track installation. We are happy to discuss with clients the factors that contribute to running track construction costs, so they are better prepared for the investment. We have locations in Southampton Township, New Jersey, and Haines City, Florida, allowing us to serve clients in most states on the East Coast: eastern Pennsylvania, southern Massachusetts, Delaware, Connecticut, New Hampshire, Rhode Island, Vermont, Florida, New Jersey, and Maine.
Our award-winning running track services come backed with enhanced warranties. We also offer professional repair and maintenance services should your running track ever need adjustments. Additionally, clients looking for an alternative to the conventional bidding process should consider our SmartBuy Co-op Purchasing Program. It allows clients to receive the upgraded facilities they need while saving time and money.
To learn more about what goes into constructing a running track, or to request a quote, contact us today.