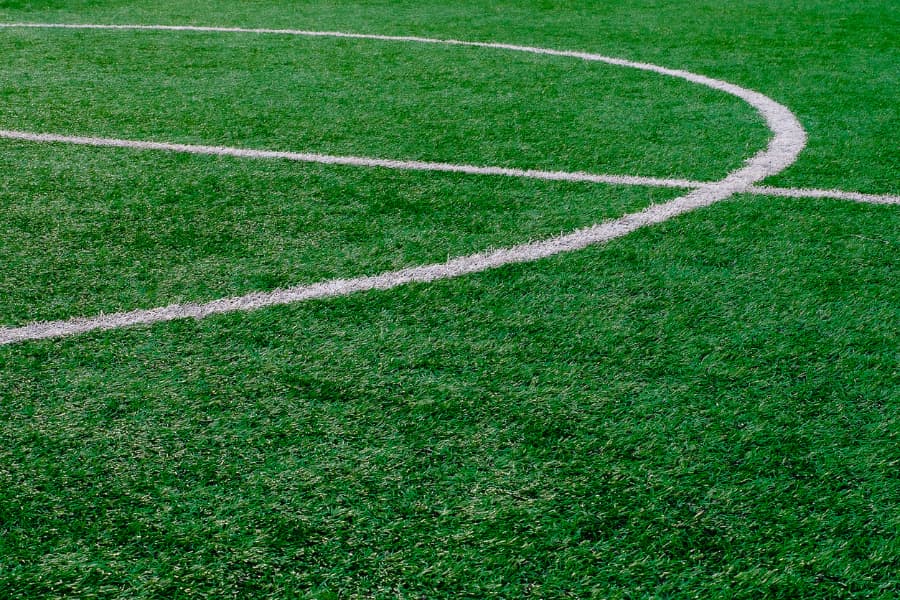 When it comes to an athletic facility's playing surface, athletic and business directors want one that offers a wide variety of advantages. Artificial turf fields have skyrocketed in popularity in recent years and for good reasons. They provide numerous benefits over natural turf and grass playing fields. Here, American Athletic Track and Turf, an award-winning certified builder with over 25 years of experience serving East Coast states, details the advantages of installing artificial turf on a football or soccer field.
Artificial Turf Provides Ideal Field Conditions
Ideal field conditions are mandatory to ensure the safety of athletes. Natural grass fields need regular upkeep to ensure they are adequately prepared for use. What makes artificial turf fields so appealing is that they require much less effort and maintain their shape and appearance regardless of the weather. The days of worrying about your field receiving enough sunlight or water — or too much — are over.
Furthermore, artificial turf fields come installed with advanced drainage systems, meaning heavy rainfall will not accumulate on the field and cause potentially unsafe playing conditions. Additionally, with no dirt involved, muddy playing surfaces are eliminated.
Level Playing Field
One of the biggest advantages of artificial turf installation is the consistent and level playing field it provides athletes. During the construction process, the ground underneath the turf is meticulously leveled out. The turf is then evenly distributed, creating safer playing conditions and lowering the risk of injuries due to uneven footing.
Say Goodbye to Pests
Grass playing fields are commonly affected by insects and other pests, leading them to develop bald spots and incur other damage. To combat this infestation, natural grass fields need to be treated with pesticides and other harsh chemicals. With an artificial turf field installed, you no longer need to worry about pests and the consequences they create for your field.
Artificial Turf Is Significantly More Durable
Another big advantage of artificial turf installation is the durability of this playing surface. Even with heavy use, you can expect your field to remain in good shape with the proper maintenance. The reason for the enhanced durability is that artificial turf fibers are much stronger and much more resilient than natural blades of grass. This allows artificial turf fields to withstand much more wear and tear compared to other playing surfaces.
Artificial Turf Means Less Upkeep
Perhaps the most obvious benefit of having an artificial turf playing field installed at your athletic facility is the minimal maintenance required. With an artificial turf field, you will never need to worry about mowing, watering, or fertilizing. Not needing to perform these tasks will save you both money and time.
Award-Winning Athletic Field Construction at American Athletic Track and Turf
Those considering having an artificial turf field installed at their facility should turn to the experts at American Athletic Track and Turf. As proud partners with FieldTurf, a world leader in artificial turf, and with locations in Southampton Township, New Jersey, and Haines City, Florida, we are proud to provide top-of-the-line artificial turf installation services to clients in the following areas: eastern Pennsylvania, southern Massachusetts, Delaware, Connecticut, New Hampshire, Rhode Island, Vermont, Florida, New Jersey, and Maine.
Along with our award-winning installation services, we offer clients enhanced warranties for added peace of mind. In addition, we can perform professional repair and maintenance services if needed.
Clients looking for a different approach to the conventional bidding process can take advantage of our SmartBuy Co-op Purchasing Program. This program allows customers to receive the upgraded facilities they need while saving time and money.
To learn more about our advanced offerings or to request a quote, contact us today at American Athletic Track and Turf.