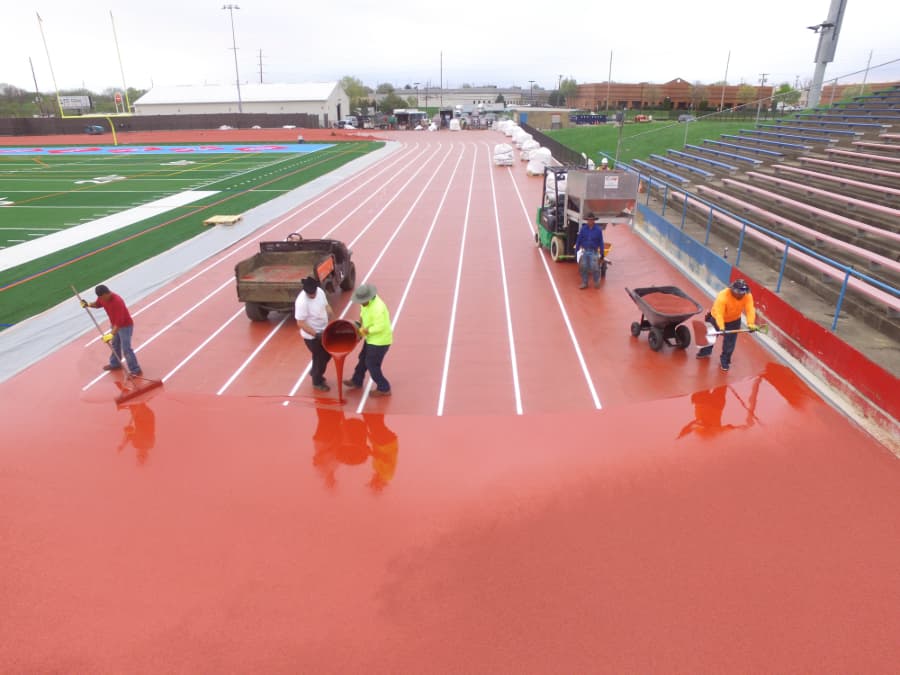 A running track is a source of pride for a school, so you want to make sure it is installed durably and safely so your student-athletes excel. If you don't know where to begin, it can be tempting to go with the company offering the least expensive or quickest installation. While these choices make sense at first, you could end up with a poorly constructed track that requires frequent repairs. American Athletic Track and Turf delves into the top mistakes to avoid during this process of choosing a running track builder.
Assuming the Least Expensive Company Is the Best
School budgets have limited funds for the variety of athletic activities available to students, so it stands to reason you might be tempted to go with the most affordable installation company. However, lower prices typically come with a caveat: lower quality. Since many schools have to go through the tedious bid process, receiving a less adequate track installation is especially frustrating.
Look for companies that provide affordable options without dropping their quality, like American Athletic and the SmartBuy Cooperative Purchasing Program. This program allows you to purchase facilities from previously bid contracts at prices that work for you. Not only does the program save your school money, but it also saves valuable time.
Thinking All Companies Are Equally Qualified and Dependable
Not all track installation companies stand on the same level. Hiring a less capable running track builder could lead to more expensive problems, even if it costs less initially. For example, the track could need more frequent repairs if you go with a less qualified company, leading to a bigger strain on your school's budget. Instead, look for a company that hires certified track builders with abundant experience in constructing facilities, like the ones at American Athletic. Our professionals are required to have several years of experience in vital skills, such as project management and site work. This effort ensures the crew you hire is rich with knowledge of the entire running track installation process.
Qualification and dependability go hand in hand. If the company you want to hire does not have a long business history or secure purchasing, they may leave you stuck to deal with track problems on your own. Dependable track installation companies provide tracks with greater longevity, so you know they will be at your side if something goes wrong.
Choosing a Company with No Warranties
You should also investigate the warranties offered by the company in case changes in the installation happen. Warranties are a tell-tale sign of dependability since they showcase the company has faith in its abilities and product. Because American Athletic controls the entire installation from sub-base to surface, our warranty ensures your running track is high-performing and built to last.
Make the Right Choice for Your School with American Athletic
Choosing the right track installation company determines how impressive and durable your facility is. Avoid making costly and time-consuming mistakes by choosing a dependable, qualified, and budget-friendly company like American Athletic. Contact us to find out more about the running tracks we provide for New Jersey and other states along the East Coast today.