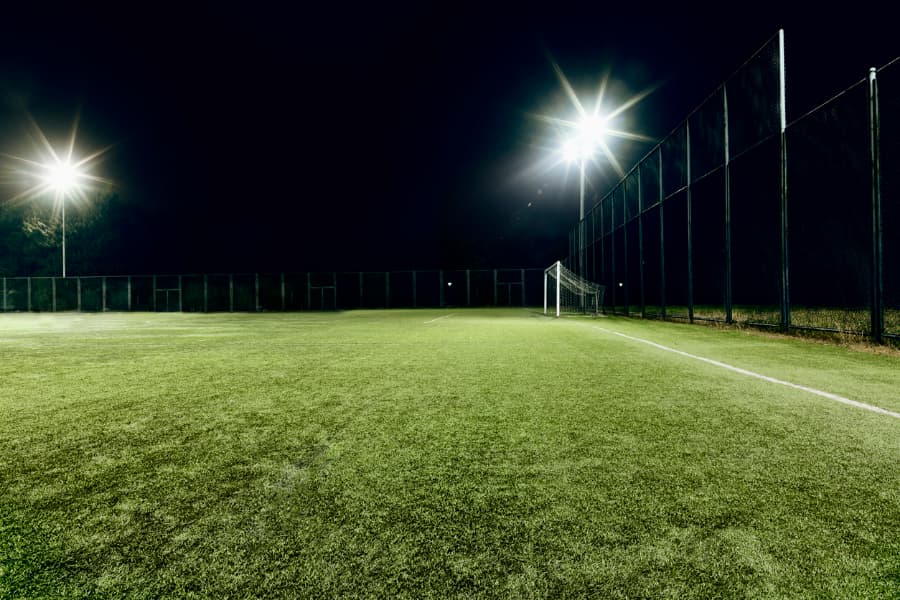 Synthetic field turf is a popular playing surface used in athletic facilities for all skill levels. It offers numerous advantages and is known for its reliability, safety, and performance. However, this wasn't always the case. Artificial turf fields have come a long way since they were introduced in the 1960s.
American Athletic Track and Turf is an award-winning turf field builder with over twenty-five years of experience delivering the most advanced athletic surface products and sports field services throughout the East Coast. Here, we explore how synthetic field turf has evolved since its inception.
The Origin of Synthetic Field Turf
The popularization of synthetic field turf may have begun with its installation at the Astrodome, a stadium built in 1966 in Houston, Texas. The stadium is most famous for its playing surface. AstroTurf, a short-pile synthetic turf invented in 1965, was installed there because the stadium was having difficulty maintaining a natural grass field due to a lack of sunlight.
In the early 1970s, AstroTurf played a significant role in new stadium construction, helping usher in the new age of domed stadiums. In the earliest stages, synthetic sports turf was constructed with nylon. Manufacturers switched to polypropylene when they realized its cost-effectiveness over nylon.
Challenges With Synthetic Turf Fields in the Early Days
In the beginning, synthetic field turf was a very hard playing surface. The harder playing surface led to an increased number of joint injuries for athletes compared to those playing on natural grass fields. As injuries kept adding up, doctors were becoming doubtful of the viability of artificial turf. Other concerns included the following:
The turf became scorching hot on warm, sunny days.
Gameplay was affected because the turf caused balls to bounce higher and farther than they normally would on a natural field.
The turf's seams quickly ruptured, causing materials to fall apart.
In response to the growing concern, new synthetic turf was developed that included sand firmly packed between the fibers. This provided a much flatter and firmer playing surface, giving athletes greater control of the ball. While an improvement, the newly created artificial turf resulted in players sustaining painful abrasion injuries from the sand.
Synthetic Field Turf Today
Following more advancements in technology, synthetic turf has progressed to the point that athletes today play on much safer, softer, and more visually appealing surfaces. The development of material and manufacturing have improved turf resiliency and have made artificial turf fields much safer for the environment as well.
One of the biggest changes from synthetic turf in the past is the addition of infill (a mixture of sand and rubber granules) that allows the turf to be much more forgiving on athletes' bodies. Additionally, today's synthetic turf is made from polyethylene, which provides a much softer, less abrasive feel.
Premium Synthetic Field Turf at American Athletic
As a proud partner of FieldTurf, a Tarkett Sports Company, American Athletic Track and Turf offers only the highest quality and technologically advanced playing surfaces available. Our services entail design, installation, and repair and maintenance. Additionally, every service comes backed with enhanced warranties to demonstrate to our clients the faith we have in our work.
Clients interested in an alternative to the traditional bidding process for obtaining athletic fields should investigate our SmartBuy Co-op Purchasing Program. By taking advantage of this program, you can save time and money while still having control over the final product.
Contact us today to learn more about the premium sports field services we offer to clients throughout eastern Pennsylvania, southern Massachusetts, Delaware, Connecticut, New Hampshire, Rhode Island, Vermont, Florida, New Jersey, and Maine. Learn why American Athletic Track and Turf is one of the most trusted turf companies.