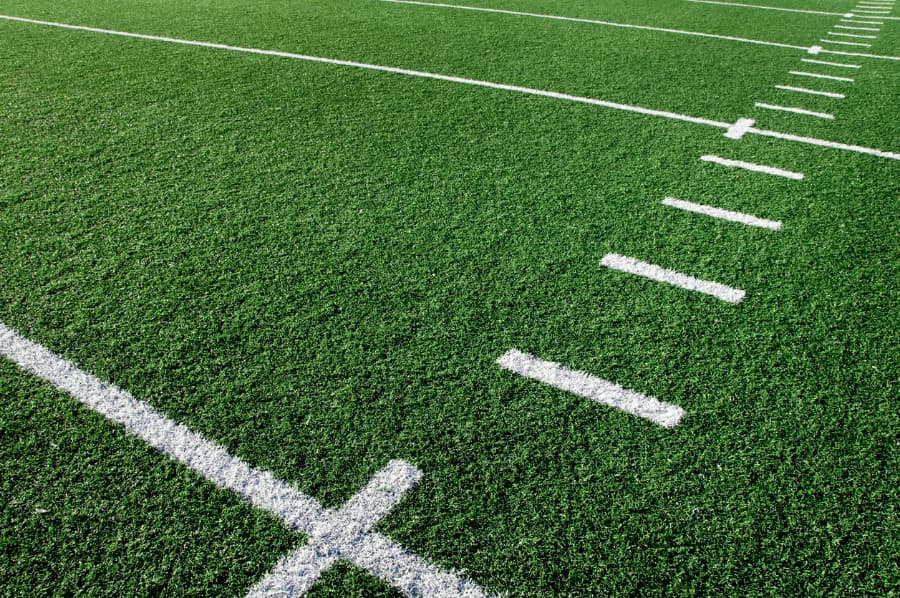 There's no denying the benefits of having an artificial turf field installed at your facility. When done right, a new sports field can add value to your school or facility and offer an attractive way to promote your athletic programs. If completed incorrectly, you may not get the most out of your new playing surface. Whether you wish to expand by adding a new sports field or want to revitalize your current facility, it's important to ask the right questions when considering artificial turf football field installation.
American Athletic Track and Turf, a proud partner of FieldTurf, a Tarkett Sports Company, is a leading athletic field construction company. We're proud that our work has won numerous awards, making us the preferred artificial turf field builder for numerous clients along the East Coast and in the Southeast. Here, we explore the questions athletic directors and sports field managers should ask before choosing an artificial turf installer for their football field.
How Many Choices Are Offered?
Because there are different types of artificial turf fields available, choosing the correct playing surface is essential. Ask sports field construction companies what options they have. Lean on their knowledge of the industry and ask what they believe is the right option to choose. Keep in mind player safety and performance. A trusted and reliable turf installer will give you an honest answer and not just sell you on the most expensive options.
What Kind of Maintenance Is Needed?
One of the biggest advantages of a synthetic turf field is the minimal maintenance required to preserve its integrity and appearance. While artificial turf football fields need very little maintenance compared to other playing surfaces, some upkeep is still necessary. Inquire of turf installers about what maintenance duties are your responsibility, as well as what services they offer, for long-lasting use of the turf field.
Can I Choose the Color Scheme?
For athletic programs, sports complexes often are a point of pride that showcases their team's colors and logo. Ask whether you can select the turf's color scheme to help make your field stand out from your rivals. At American Athletic, we offer a wide variety of color options and provide an easy-to-use online track and field design tool so you can see your vision before you buy.
How Much Does It Cost?
Cost is a key consideration with synthetic turf installation. While it's ideal to stay within your budget, you don't want to compromise safety or performance. The exact cost to outfit your football field with artificial turf depends on several factors. Ask companies to break down their prices to help you get a better understanding of your financial responsibility and investment.
What Kind of Experience Do You Have With Projects Like This?
When it comes to designing and installing a turf field, you shouldn't overlook experience. Experienced builders possess a vast amount of knowledge and have a deep understanding of the most effective techniques. When considering working with a builder, ask them about their credentials and their background in installing turf football fields.
What Kind of Warranty Do You Provide?
For added peace of mind, football turf installers commonly offer warranties. Find out what these warranties cover, as well as how long they stay in effect, how they work, what provisions are included, and any circumstances that may void protection.
Artificial Football Field Turf Installation From American Athletic
If you're considering adding a top-quality artificial turf field to your sports facility, turn to American Athletic Track and Turf. For more than twenty-five years, our experienced team has provided premium synthetic turf services, including design, installation, and repair and maintenance. We're also pleased to offer clients enhanced warranties on our services.
If you want to save time and money while still building the best football field for your school or facility, take advantage of our SmartBuy Co-op Purchasing Program. This program allows you to conveniently skip the conventional bidding process but doesn't force you to give up control over the final product.
For more information about our premium synthetic turf services, contact us today at American Athletic Track and Turf, serving customers in eastern Pennsylvania, southern Massachusetts, Delaware, Connecticut, New Hampshire, Rhode Island, Vermont, Florida, New Jersey, and Maine.