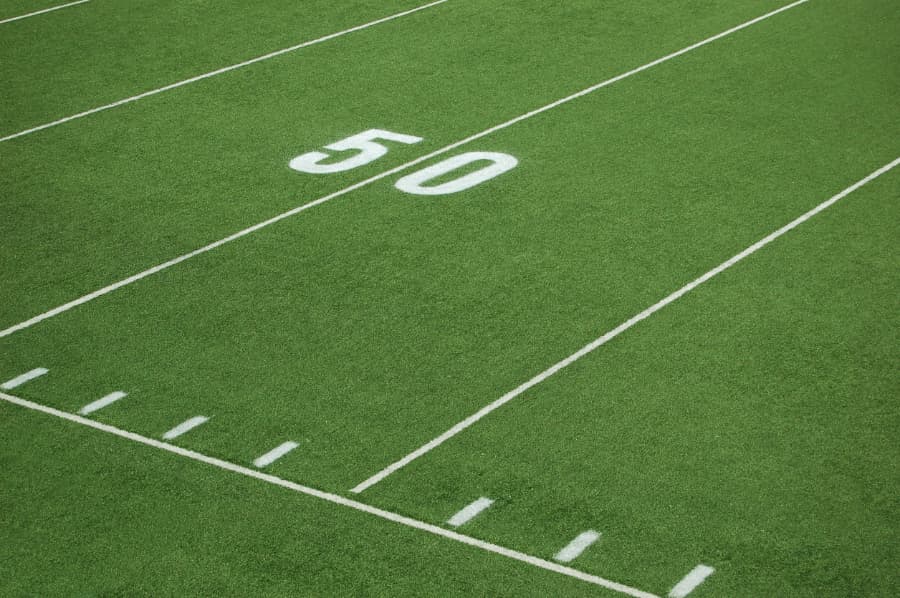 Artificial turf fields offer athletic directors and athletes a host of great benefits. One of those benefits is appeal. Not only are artificial turf fields highly functional, but they also look fantastic, enhancing the overall appearance of your athletic facility.
Today, using advanced software from American Athletic Track and Turf, you can design a sports complex that matches the aesthetic of your school and see what it will look like even before the ground is broken. American Athletic is the East Coast's premier running track and artificial turf builder. Here, we explore this easy-to-use design tool and how it can help you create an athletic complex you will be proud to display.
Our Track and Field Online Design Tool
The days of generic and outdated artificial turf designs are over. American Athletic is pleased to provide clients with an easy way to create an athletic facility that perfectly embodies their school spirit. Our field and track builder gives you a visual representation of what your new artificial turf field and track will look like with our award-winning services.
With excellent customization options, our design tool allows you to select from the wide range of track and artificial turf color options available. Clients can also upload the logo for their school or team to get a great sense of what the finished product will look like. With easily adjustable options, you can mix and match as many colors as you need to find your ideal color combination.
To better serve our clients and their unique needs, the tool can be adjusted to create an athletic facility that hosts a variety of different sporting events, including:
Football
Soccer
Men's and women's lacrosse
Field hockey
The track outside the field can be customized, as well. If desired, choose between running tracks of six or eight lanes and one or two chutes in your preferred color.
The online design tool also can be used to create tennis courts. You can select different colors for in-bound and out-of-bound areas to create the ideal facility.
Why Field and Track Design Matters
There's no question the most important factor of an artificial turf field is safety. No matter what a field looks like, it must provide a safe playing surface for athletes. But what if you could have a safe playing field that also looks great?
Specially designing an artificial turf field can provide your school or athletic facility with a competitive edge over your rivals. This can be especially beneficial when recruiting players for your program. Show off a well-designed turf playing field to demonstrate to current and future athletes you're invested in your sports program.
Trust Artificial Turf Installation by American Athletic Track and Turf
Create your ideal artificial turf field and tennis court with American Athletic Track and Turf's online design tool. This instrument allows you to see what your athletic facility could look like with an upgrade. Once clients decide on a design that suits them, the award-winning team at American Athletic Track and Turf gets to work, bringing your vision to reality.
Located in Southampton Township, New Jersey, and Haines City, Florida, we provide top-quality products to athletic and business directors in the following areas: eastern Pennsylvania, southern Massachusetts, Delaware, Connecticut, New Hampshire, Rhode Island, Vermont, Florida, New Jersey, and Maine.
Our work is backed with enhanced warranties, demonstrating the faith we have in our capabilities. Should any problems ever arise with your new athletic surface, they will be covered under a warranty. Furthermore, we offer professional repair and maintenance services if ever needed.
Clients wishing to save time and money can take advantage of our SmartBuy Co-op Purchasing Program. This program allows customers to conveniently skip the conventional bidding process and receive the upgraded facilities they need quickly and cost-effectively.
When it comes to your facility's playing surfaces, turn to certified builders with over 25 years of experience and numerous awards. We are proud partners of FieldTurf and Beynon. Contact us today to request a quote.