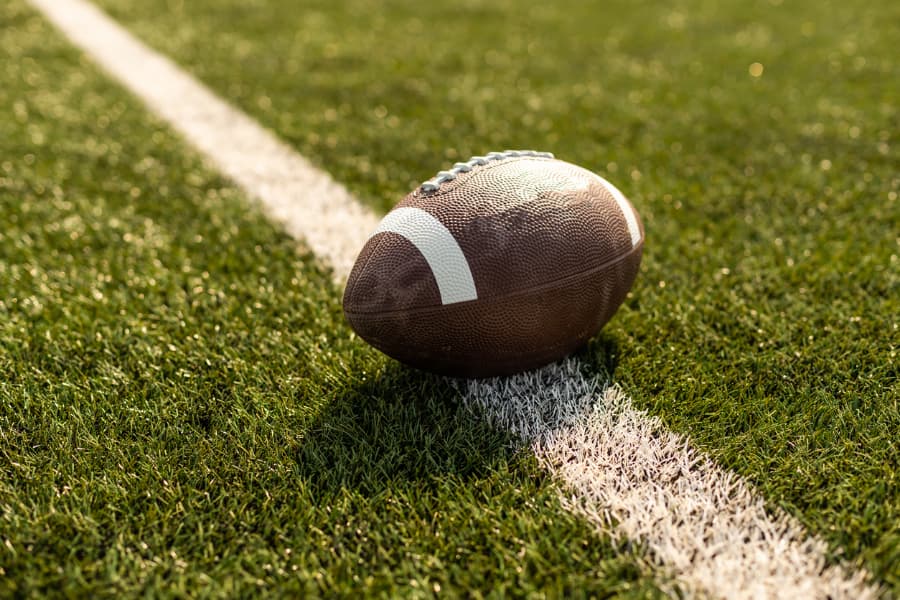 At American Athletic Track and Turf, our work has earned us numerous awards and the reputation of being the premier artificial turf field builder on the East Coast. With over twenty-five years of experience in this industry, we understand the impact quality products have on the safety and performance of athletes. It's why American Athletic has chosen to partner with FieldTurf, a Tarkett Sports Company. Here, we highlight the advantages clients can expect from this trusted supplier and why we have chosen them to better serve you.
The FieldTurf Difference You Can Expect
Founded in 1994, FieldTurf makes playing surfaces that can be spotted in athletic facilities all over the country. Their turf fields are used at every level of competition. From little leaguers to professional athletes, players love playing on FieldTurf surfaces. FieldTurf is one of the most trusted names in artificial turf for the following reasons:
Proven Safety
At American Athletic, we believe athlete safety is of the utmost concern. FieldTurf shares in this belief, making safety their top priority. Through continuous research, they ensure their products never stop pushing the boundaries to enhance player safety. While no sports are ever completely injury-free, FieldTurf is focused on limiting sports-related injuries and reducing their severity. Through our partnership with FieldTurf, American Athletic can help you provide your athletes with the safest possible playing conditions.
Superior Durability
Durability is necessary to ensure your playing surface maintains its integrity and appeal and, ultimately, its value. FieldTurf believes they have unlocked the secret to super durability by combining the very best in polymer technology with the strongest UV inhibitors and a state-of-the-art extrusion process. Their turf field fibers are produced at Tarkett's very own facility in Germany and are put through stringent testing.
Groundbreaking Innovation
FieldTurf embraces change and looks to keep pushing its products forward. They're not content with the latest product and instead are always looking ahead to the next best thing in the world of artificial turf. With access to the most advanced research laboratory in the industry, they're focused on the development of safe, durable, and high-performance turf systems with great value.
Commitment to Sustainability
For FieldTurf, the focus on safety isn't limited to just the well-being of athletes. Building for the future, they strive for the lowest impact on people and the planet with everything they do. FieldTurf focuses on maintaining efficient production and lowering the environmental impact of their business operations, as well as earning the highest quality manufacturing certifications (ISO 9001-2015, ISO 14001-2015, ISO 45001-2018).
Find Premium FieldTurf Sports Fields at American Athletic
As an athletic director or business director, you want to outfit your facilities with the very best playing surfaces to help ensure athlete safety and promote top performance. American Athletic Track and Turf understands this and is pleased to partner with FieldTurf, a leader in the artificial turf field industry.
In addition to premium turf products, American Athletic offers various advanced turf services, such as design and construction and repair and maintenance. Our locations in Southampton Township, New Jersey, and Haines City, Florida, allow us to provide turf field services to clients throughout the East Coast and Southeast, including eastern Pennsylvania, southern Massachusetts, Delaware, Connecticut, New Hampshire, Rhode Island, Vermont, Florida, New Jersey, and Maine.
Those who wish to skip the conventional bidding process and receive the upgraded facilities they need can take advantage of the SmartBuy Co-op Purchasing Program. Save time and money with this program while still maintaining full control over the final product. For more information about our premium offerings or to learn about our available warranties, contact American Athletic Track and Turf today.