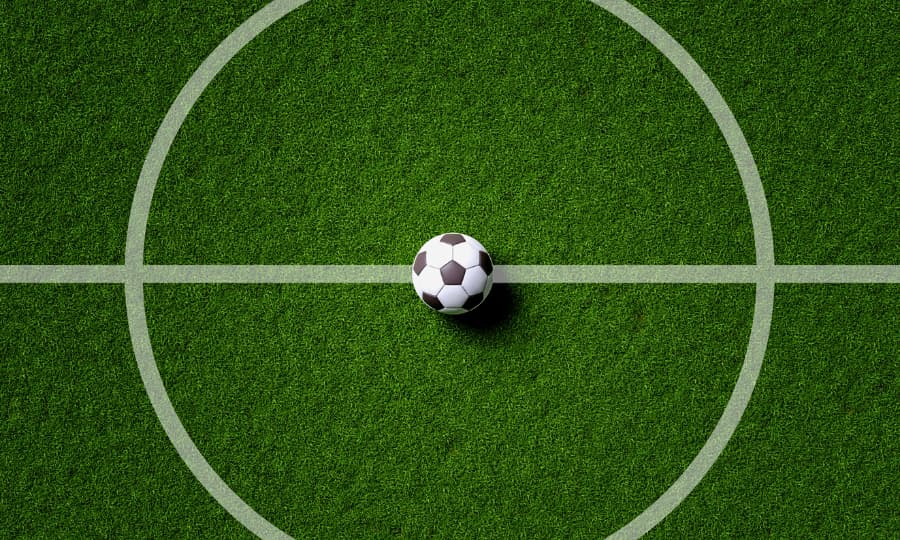 Soccer is a beloved sport no matter where it's played, but players and coaches often have preferences for what type of field they favor. Whether it's indoor or outdoor, natural or synthetic, different playing surfaces can have different benefits and effects on the game. At American Athletic Track and Turf, we specialize in installing and repairing
artificial turf sports fields
throughout the East Coast and have more than forty years of experience. Here, we'll share some of the reasons it's beneficial to choose a synthetic turf soccer field for your institution or school.
Benefits of a Synthetic Soccer Field
A synthetic soccer field features artificial turf—a grass-like surface constructed of man-made fibers. Artificial turf fields offer several benefits over traditional grass fields, which is why they're becoming more popular in sports arenas, colleges, and universities. Some of these advantages include:
Weather-resistance: Artificial turf can withstand rain more easily with built-in drainage and it doesn't get muddy.
Environmentally friendly design: Artificial turf requires zero watering, while natural grass requires much more water just to keep the grass playable.
Durable surface: Synthetic turf can withstand heavy use and foot traffic without wearing down due to the strength of the synthetic fibers.
Level pitch: Artificial turf fields are leveled out during installation and then layered and distributed to create an even surface without divots or holes that can cause injuries.
Faster pace: Synthetic turf fields provide a faster playing pace than grass with bumps, holes, and various blade lengths that slow the ball down.
Customization: Artificial turf fields can be colored to match a school's or facility's colors and can also be customized for many different sports, teams, and schools.
Minimal maintenance: Artificial turf fields don't need to be mowed, fertilized, or watered like regular grass, which can save time and money.
These are some of the reasons artificial turf fields have been increasing in popularity with athletic directors and facility managers. If you want to learn more about artificial turf fields, visit our
artificial turf resources
for more insight.
Artificial Turf Soccer Field Services at American Athletic
At American Athletic, we're dedicated to helping you install, repair, and maintain artificial turf fields in facilities throughout the East Coast. We are a proud partner of
FieldTurf
, a Tarkett Sports Company, that produces high-quality artificial turf playing surfaces. Our certified builders then complete almost every element of field construction with our vertical integration model, including:
Design consultation
Site preparation
Typical and specialty drainage
Concrete curbing
Turf installation
Field tests
Installation of goalposts, fences, bleachers, lighting, and more
American Athletic's service doesn't stop at installation; it continues with 
repairs and maintenance
. You can have trust in your investment because it is backed by a comprehensive warranty. We also offer a unique approach to the conventional bidding process, called the
SmartBuy Co-op Purchasing Program
. This innovative program lets clients bypass the cumbersome traditional bidding process and receive updated facilities while saving money and time.
Contact Us to Learn More
If you're ready to install a synthetic soccer field at your institution, trust American Athletic—an award-winning company serving clients in eastern Pennsylvania, southern Massachusetts, Delaware, Connecticut, New Hampshire, Rhode Island, Vermont, Florida, New Jersey, and Maine. Our ASBA-certified Track and Field Builders have more than 150 years of combined experience, and they will be with you for every step of the installation process, including ongoing repairs and maintenance.
Contact us
today to learn more or to get a quote.