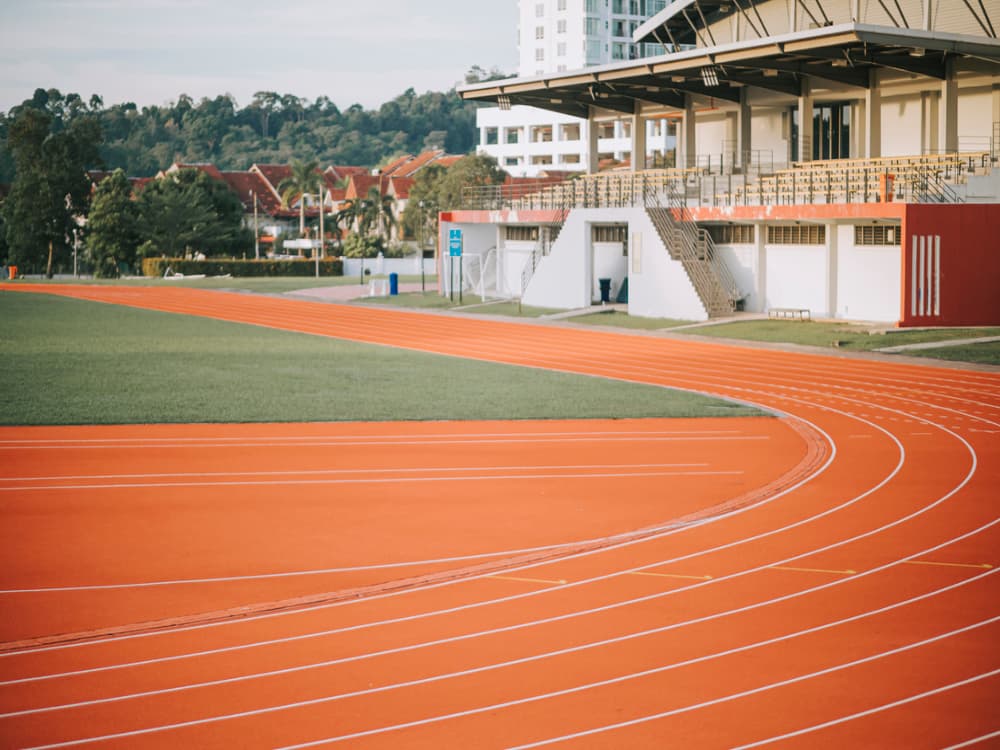 If it is time to look at constructing a new sports field or surface for your athletic complex, school, or another facility, many will often look for the best price. While this seems like a smart choice at the time, it can come with some drawbacks, making it important to consider more than just the lowest bidder when looking at sports field construction. For those in New Jersey and the surrounding East Coast states, as well as Florida, the expert team at American Athletic Track and Turf has the
qualifications
you should look for in a partner. With a certified track builder and certified field builder on staff, we can help construct the running track, tennis court surface, or artificial turf field you need without the worry. Here, we explain why choosing the lowest bidder can come with unforeseen costs.
Understanding the Sports Bidding Process
The traditional sports field construction bidding process is lengthy and complex. It requires a lot of work from prospective purchasers and can take more time than you'd expect. The bid method includes the following steps:
Think of your project
Interview and select designers
Design preliminary plans
Plan your budget
Review the engineer plan to meet the budget
Finalize your plans and your bid package
Advertise and arrange meetings with bidders
Collect bids
Review the bids with a committee
Research manufacturers
Accept your chosen bid
Coordinate the installation process
Begin construction
The process is thorough and requires a lot of work for you, your team, and contractors. In the end, you'll likely have several bids from which to choose, and given all the effort you've already put in, you might convince yourself to take the lowest bid. Whether you're a school with a tight budget or own an athletic facility and are hoping for a great deal, this can lead to higher costs down the road. You might think a limited budget means the cheaper option is better, but it could result in a lack of maintenance, which will create an even greater cost in the long run.
Why You Should Look Deeper
Less expensive bids look good on the surface but choosing more qualified partners helps you avoid costly repairs later. Low bids can come with the following issues:
Inexperience
An inexperienced bidder is likely to take on your project and leave you with a track, field, or court that looks the part, but they may have to cut corners along the way. Whether it is poor drainage or their inability to help when repairs and maintenance are needed, choosing an unqualified contractor to perform your initial installation could make large and costly renovations necessary in the future.
Miscommunication
Additionally, bidders who offer lower prices may not offer the same attentiveness and communication. Certain sports fields are designed for specific purposes, and not getting on the same page early on will result in your contractor choosing the most cost-effective option rather than one that actually suits your needs.
Cookie-Cutter Construction
Lastly, you want a partner that will work with you to take more than just your budget, but also your vision and your available space into account before making a commitment. This personal connection to your project is something you'll find when dealing with American Sports Builders Association certified track builders and field builders, like those employed by American Athletic.
Find Reliable Sports Field Construction With American Athletic
When you avoid the common pitfalls of the traditional bidding process, you can rest assured your sports field construction project will come out as expected. And, when you choose the Associated Builders and Contractors members at American Athletic, you can take advantage of our SmartBuy
co-op purchasing
program. This only requires you to take these steps:
Contact us.
Allow us to examine your site.
Issue a purchase order.
Sit back as construction begins.
We even offer
repairs and maintenance
and warranties, so you can trust we'll be there for you in the years to come. If you are in New Jersey, Florida, Vermont, Maine, Eastern Pennsylvania, Southern Massachusetts, New Hampshire, Rhode Island, Delaware, or Connecticut,
contact us
today for more information.